« Obama's HHS Secretary Kathleen Sebelius to Dying 10 Year-Old Girl: "Someone Lives, Someone Dies" (Video) | Main | National Security Expert KT McFarland on Obama's Choice of Susan Rice as National Security Adviser, "She'll be a Disaster" »
June 06, 2013
Mother of Benghazi Terror Victim on Barack Obama: "He Lies! He Lies!"

Mother of Benghazi Terror Victim on Barack Obama: "He Lies! He Lies!"

Benghazi victim's mother Pat Smith reacted to the news today that "proven liar" Susan Rice was promoted to his National Security adviser.
"Why would Obama want a proven liar like Susan Rice to be his Security Adviser?… The last time I saw Obama on TV my blood pressure shot up so high that I had to take extra pills because of it. He lies. He lies and so do everybody that's surrounding him. They're not telling the truth and I don't know why. And I don't know why they're telling the American people this."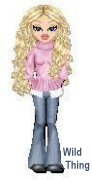 Wild Thing's comment...................
This is all so terrible, Obama, Hillary and all of them are going to get away with what they did and what they allowed to happen without even trying to do the right thing.
Posted by Wild Thing at June 6, 2013 12:44 AM
---