« Obama Knew of IRS Targeting Conservatives Back in June 2012 (Stole Election) | Main | IRS Asked Group About Content of Their Prayers »
May 18, 2013
Second Federal Appeals Court Finds Obama's Recess Appointments To NLRB (National Labor Relations Board) Unconstitutional

Second Federal Appeals Court Finds Obama's Recess Appointments To NLRB (National Labor Relations Board) Unconstitutional

A second federal appeals court has struck down President Obama's 2012 recess appointments to the National Labor Relations Board as unconstitutional.
The Third Circuit Court of Appeals, which covers parts of Delaware, New Jersey, and Pennsylvania, ruled 2-1 that President Obama violated the constitution's separation of powers when he recess-appointed Democrat Craig Becker to the NLRB in March 2010.
"We hold that the 'the Recess of the Senate,' in the Recess Appointments Clause refers to only intersession breaks," the ruling states. "As a consequence, we conclude that the National Labor Relations Board panel below lacked the requisite number of members [three] to exercise the Board's authority."
The ruling stems from a disputed union election that occurred at a New Jersey nursing home. The NLRB denied the nursing home's motion that the board illegitimately forced the company to recognize unionized managers. The Appeals Court ruled that the board did not have the authority to dismiss the motion because of the recess appointments.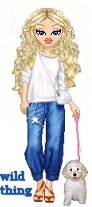 Wild Thing's comment..................

Obama has shown he could care less if courts or Judges or anyone else says what he does is unconstitutional .
Posted by Wild Thing at May 18, 2013 12:45 AM
---