« ~ Memorial Day ~ 2013 | Main | Charlie Daniels on Obama's 'cowardice' »
May 28, 2013
Allen West Interviews Gary Sinise at National Memorial Day Concert

Col. Allen West catches up with actor Gary Sinise during rehearsals the day before the National Memorial Day Concert in D.C. takes place. Sinise will co-host the event along with actor Joe Mantegna, and the line-up will feature performances by The National Symphony Orchestra, U.S. Army Chorus, the U.S. Navy Band Sea Changers, as well as appearances by Gen. Colin L. Powell, USA (Ret.), Candice Glover, Ed Harris, Alfie Boe, and many others.

.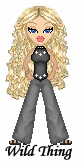 Wild Thing's comment.............

Nicholas and I watched the concert it was absolutely awesome. If you check your TV guide look at PBS and they should be showing it a few more times.
Look for the title.........National Memorial Day Concert

I promise you, you will not be disappointed.
Posted by Wild Thing at May 28, 2013 12:47 AM
---