« Poll: Majority Of Americans Think Guns Make Homes Safer | Main | All for Murdering Babies Obama To Attend Group That Slaughters Babies Planned Parenthood Fundraiser »
April 23, 2013
Sen. Chuck Schumer and Sen. Charles Grassley in Tense Exchange over Immigration Reform Timetable

Sen. Chuck Schumer and Sen. Charles Grassley in Tense Exchange over Immigration Reform Timetable

Here is video of Democrat Sen. Chuck Schumer lecturing Republicans who have raised questions about pushing the "Gang of Eight's" Plan through quickly, especially in light of the questions raised by the Boston Marathon Bombings, carried out by two immigrants who recently became U.S. citizens. Sen. Charles Grassley and Sen. Jeff Sessions take exception to Schumer's remarks.
If Schumer and his cohorts try to ram this through, it is not going to be received well by many in Congress – or out on Main Street.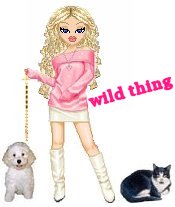 Wild Thing's comment...................

No way do I like this "Gang of Eight's Plan"
Posted by Wild Thing at April 23, 2013 12:40 AM
---