« Michelle Obama To Campaign Against Second Amendment Rights | Main | IRS: We can read emails without warrant »
April 11, 2013
Obama Doubles Estimated Cost For Obamacare Health Exchanges To $4 Billion
Obama Doubles Estimated Cost For Obamacare Health Exchanges To $4 Billion

The state health exchanges that are central to the U.S. Affordable Care Act are costing the federal government more than twice its initial budget to complete.
The Obama administration expects to have spent $4.4 billion in fiscal 2012 and 2013 on grants to states that are building new marketplaces to sell subsidized health insurance, according to budget proposals released today for 2014. A year ago, the administration had anticipated spending about $2 billion.
Including grants the administration expects to make in 2014, costs for the state-run exchanges will reach about $5.7 billion. The budget overrun doesn't include the extra money needed to set up a "Federally Facilitated Exchange" in 34 states that chose not to cooperate with President Barack Obama's initiative.
"It's a lot more complicated than anybody imagined," Joseph Antos, a health economist at the nonprofit American Enterprise Institute who advises the Congressional Budget Office, said in a telephone interview. "To be fair to CBO, this is one of the many areas where they didn't know how big the bread box was, much less what was in it."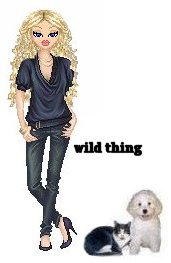 Wild Thing's comment...........

And you know what, I bet it will end up being even billions more then they are even saying now .
Posted by Wild Thing at April 11, 2013 12:40 AM
---