« Love for ILLEGALS and NOT for American Citizens-Colorado Repeals Law That Required Police to Report Illegals to Federal Authorities | Main | World War II Veteran who provided flag on Iwo Jima dead at 90 »
April 28, 2013
Obama at WH Correspondents Dinner
Obama Jokes About Creating The Blame Bush Library

.

Obama: I'm Not the Muslim Socialist I Used to Be
.
Obama Mocks Rush Limbaugh at Correspondents' Dinner
After entering to hip-hop music, Barack Obama wasted no time in mocking conservative talk radio host Rush Limbaugh at the White House Correspondents Dinner on Saturday.
"How do you like my new entrance music?" Obama said, smirking. "Rush Limbaugh warned you about this. Second term, baby."
Obama entered to, "All I Do is Win," a DJ Khaled song that features Ludacris, who once rapped about wanting to paint the White House black.

.

Barack Obama made a birther joke.
Obama was talking about how his recent appearance at the dedication of George W. Bush's presidential library inspired him to start his own legacy. He then made a quip about the potential location of his library.
"Some have suggested we put it in my birthplace, but I'd rather keep it in the United States," Obama joked.
He then said, smirking, "Did anybody not see that joke coming?"
.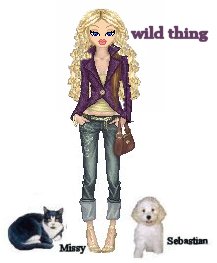 Wild Thing's comment...................
Of course the evening was spent bashing conservatives. He is such an ass.
Posted by Wild Thing at April 28, 2013 12:50 AM
---
Comments
It's nauseating to even watch this deceptive SOB so I'm not even going to watch the video clips here.
Posted by: BobF at April 28, 2013 10:41 AM
---
This ass has no concept of humility. His programmers and handlers make sure to keep his ego stocked which is an easy task.
Posted by: TomR,armed in Texas at April 28, 2013 11:44 AM
---
...these events were never intended for political campaigning. *THE*RULER* is not joking here. Don't merely s-t on us Ubama; be sure to rub our noses in it as well. How low can this arrogant f-k go ? I believe that he has gotten worse since his re-coronation. as I warned that he would. I hope that Limbaugh ignores what this jerk says. Dear Ruler wants to get "Media Matters" going...
Posted by: Willy at April 28, 2013 01:09 PM
---