« Similar To Nazi's....Harry Reid's Gun Control Bill Allows the Beginnings of a National Gun Registry | Main | Obama's insulting salary stunt! »
April 05, 2013
Krauthammer: Obama Has Lost the Gun Control Debate – Now All He Wants Is the Money

Krauthammer: Obama Has Lost the Gun Control Debate – Now All He Wants Is the Money
Charles Krauthammer told the FOX News Allstar panel last night that Obama has lost the gun control debate. Now all Obama wants is the campaign cash.
"All he wants now is the money… He's lost on gun control. Do you think any of this is going to make any difference? It's not going to make a bit of difference. Knowing all that he's out there exploiting it as an issue. He's not going to get the solution he wanted."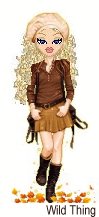 Wild Thing's comment................

One thing for sure, Obama is excels at spending.
Posted by Wild Thing at April 5, 2013 12:40 AM
---