« Food Stamp Fraud Balloons To $750 Million Each Year | Main | Dem Rep. Degette Mocks Senior Citizen – Says "You'd Probably Be Dead Anyway" if Confronted by Armed Criminals »
April 03, 2013
Great job by Fox News Ed Henry: Henry challenged Carney on Homeland Security Secretary Janet Napolitano's Claims
This is a great job by Fox News Ed Henry. Press Secretary Carney is not used to someone bringing up what the administration said in February vs. what they are saying today. Henry reads a direct quote from Homeland Security secretary Janet Napolitano contradicting the WH. Carney ends up taking a few cheap shots at Ed Henry
A testy exchange broke out today between Fox News' Ed Henry and White House press secretary Jay Carney over border patrol furloughs.
Henry challenged Carney on Homeland Security Secretary Janet Napolitano's claims that America was going to be less safe due to the sequester furloughing border patrol agents.
The border agency announced yesterday that it would be postponing the furloughs.
Carney said the sequester was a "moving picture" with many agencies adjusting differently to the budget cuts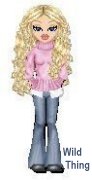 Wild Thing's comment.................

Love how Ed Henry did this.
Posted by Wild Thing at April 3, 2013 12:45 AM
---