« Great job by Fox News Ed Henry: Henry challenged Carney on Homeland Security Secretary Janet Napolitano's Claims | Main | Total Jerk Bill O'Reilly Blows Up at Laura Ingraham in "Thump the Bible" Gay Marriage Segment (Video) »
April 03, 2013
Dem Rep. Degette Mocks Senior Citizen – Says "You'd Probably Be Dead Anyway" if Confronted by Armed Criminals

Dem Rep. Degette Mocks Senior Citizen – Says "You'd Probably Be Dead Anyway" if Confronted by Armed Criminals

On Tuesday night The Denver Post editorial board hosts a public forum on gun legislation at the national level. U.S. Reps. Diana DeGette and Ed Perlmutter, State Sen. Kevin Lundberg, and Larimer County Sheriff Justin Smith are among the scheduled panelists. During the question and answer period a concerned Denver citizen asked Democratic Representative DeGette how he was supposed to defend himself under the new Colorado gun laws. DeGette smirked and mocked the senior citizen saying,
"The good news for you, you live in Denver. The Denver PD would be there within minutes. (laughing) You'd probably be dead anyway."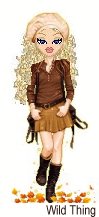 Wild Thing's comment...................
Disgusting!
Posted by Wild Thing at April 3, 2013 12:47 AM
---