« GOP leadership hints snub of House Republicans to support gun control | Main | VFW and Congressional Members Join in Protest of Obama's New Drone Strike Medal »
March 12, 2013
Obama Has Never Submitted a Balanced Budget
Obama has never Submitted a Balanced Budget
This is a great ad from the House Republican Conference that hammers Barack Obama with his own words. It shows him saying again and again over the years that he is going to go through the Federal Budget "line by line" and "page by page" to cut spending and move toward a balanced budget. Yet, Barack Obama has never presented a balanced budget, and is once again, very late in even offering a budget. The U.S. Senate, controlled by Democrats, won't even pass a budget. Obama and the Democrats are an embarrassment in the way they are handling the nation's fiscal matters. They talk the talk to get elected, but they don't walk the walk.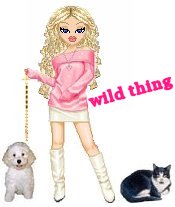 Wild Thing's comment...................
Obama has no intention of doing the right thing about anything.
Posted by Wild Thing at March 12, 2013 12:47 AM
---