« Pelosi Questions Patriotism Of Republican Army Veteran, Says He's Not "On Team America" | Main | All Time Most Horrific President ...Obama says to reporter, 'What more do you think I should do?' »
March 02, 2013
A Peek at Awesome Mitt Romney, in an exclusive interview with "Fox News Sunday," Showing Tomorrow ( Sunday)
Watch the Romneys on "Fox News Sunday" at 2 p.m. and 6 p.m. ET on Fox News Channel -- check local listings for Sunday morning airtimes.
Mitt Romney, in an exclusive interview with "Fox News Sunday," said Washington is letting a "golden moment just slip away with politics," as he described watching the unfurling fiasco over the sequester. He described it as the "hardest" part about losing in November.
The 2012 Republican presidential nominee and his wife Ann spoke extensively with "Fox News Sunday" in their first post-election interview.
Romney said the automatic spending cuts which take effect Friday should be seen as an "opportunity" to finally solve America's fiscal problems – by coming together on a "long-term fiscal" package.
"I mean I see this as this huge opportunity and it's being squandered by politics, by -- by people who are more interested in a political victory than they are in doing what's right for the country. And it's very frustrating, I have to tell you," he said. "The hardest thing about losing is watching this -- this critical moment, this golden moment just slip away with politics."
Romney criticized Obama, his former campaign rival, for "flying around the country and berating Republicans and blaming and pointing."
"The president has the opportunity to lead the nation and to bring Republicans and Democrats together. It's a job he's got to do and it's a job only the president can do," Romney said.
Joining other Republicans who say the administration is making the sequester seem worse than it is, Romney criticized the administration for recently releasing low-priority illegal immigrants from Arizona jails.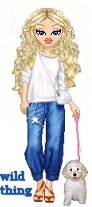 Wild Thing's comment.................
I am really looking forward to seeing this interview in full tomorrow. Things would be so much better if Romney had won. We would have a real President for one thing and not someone that hated our beloved country.
Posted by Wild Thing at March 2, 2013 02:50 AM
---