« Sen. Marco Rubio Delivers GOP Response to Obama's State of the Union Address | Main | Krauthammer: Obama's Energy Policies Are Complete Contradiction From Reality & Ultimately Reality Wins »
February 14, 2013
Good grief Go Away!!! Another Vacation: Obama Heading to Florida For Weekend Getaway

Another? They (the entire family) just got back from Hawaii in the first days of January. Remember after the vote on the fiscal cliff? It was the day before Christmas Eve. Obama left the WH within 2 hours of the agreement and returned to Hawaii after coming back to D.C. for the negotiations.
(USATODAY)
President Obama is heading on Friday to Florida for a weekend getaway with friends, an administration official confirmed.
The White House announced earlier on Wednesday that Obama was travelling on Air Force One to the West Palm Beach area on Friday evening, but offered no details on the visit. But the official, who spoke on the condition of anonymity because details of the trip have not been officially announced, said that Obama will be spending President Day's weekend with friends in South Florida.
The trip to Florida comes after a busy stretch for the president, who delivered his State of the Union Address on Tuesday. He traveled to Asheville, N.C. on Wednesday to tout his plan to bolster manufacturing, and he will continue his public push for his domestic policy agenda in the Atlanta area on Thursday and Chicago on Friday afternoon.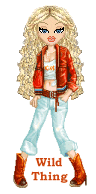 Wild Thing's comment...............
Sigh, I wish he was not coming to my State. I wish he would go away, far ,far away.
Posted by Wild Thing at February 14, 2013 12:40 AM
---