« Journalist Bob Woodward Says Obama 'madness'... 'It makes me very uncomfortable'... Then Obama Threatens Woodward | Main | John Kerry Praises Iran's "Elected Government" And Its "Remarkable History" »
February 28, 2013
Biden Has More Shotgun Advice: "Just Fire The Shotgun Through The Door"

Field & Stream Gun Rights Interviews: Joe Biden
Biden Has More Shotgun Advice: "Just Fire The Shotgun Through The Door"

Well, the way in which we measure it is—I think most scholars would say—is that as long as you have a weapon sufficient to be able to provide your self-defense," Biden said. "I did one of these town-hall meetings on the Internet and one guy said, "Well, what happens when the end days come? What happens when there's the earthquake? I live in California, and I have to protect myself."
I said, "Well, you know, my shotgun will do better for you than your AR-15, because you want to keep someone away from your house, just fire the shotgun through the door." Most people can handle a shotgun a hell of a lot better than they can a semiautomatic weapon in terms of both their aim and in terms of their ability to deter people coming. We can argue whether that's true or not, but it is no argument that, for example, a shotgun could do the same job of protecting you. Now, granted, you can come back and say, "Well, a machine gun could do a better job of protecting me." No one's arguing we should make machine guns legal.

PLEASE CLICK HERE ......to read entire article/interview.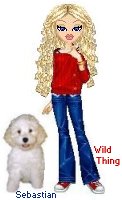 Wild Thing's comment......................

Joe Biden school of self defense.
Posted by Wild Thing at February 28, 2013 02:50 AM
---