« Kudlow: Feinstein's Gun Ban Bill "An Off-The-Chart, Over-The-Edge Outrageous Violation of the 2nd Amendment" | Main | Guns that would be banned under Feinstein plan »
January 25, 2013
Sen. Diane Feinstein Rolls out "Assault" Weapons Ban; Would ban 158 Firearms
Visit NBCNews.com for breaking news, world news, and news about the economy

Here is video of Democratic Senator Diane Feinstein officially putting forward their attack on the Second Amendment rights of every American. Their so-called "Assault Weapons Ban" would ban 158 firearms, but would clearly affect law-abiding citizens rather than preventing what it claims to prevent. The previous "Assault Weapons Ban" did not prevent the Columbine mass shooting, nor many other mass shootings. Feinstein and her ilk are seizing on the terrible Newtown tragedy to push their long-standing anti-gun agenda.
This bill is going nowhere. Even Joe Biden is already throwing it under the bus:
NBC NEWS: "Vice President Joe Biden on Thursday downplayed the importance of passing an assault weapons ban, even as Senate Democrats began a formal push to revive restrictions on those firearms.
"I'm much less concerned quite frankly about what you call an assault weapon than I am about magazines and the number of rounds that can be held in a magazine," said Biden.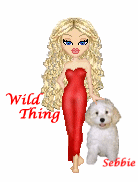 Wild Thing's comment.............
Who knows what we will end up with when they get done messing with the 2nd Amendment. This is all so wrong.
Posted by Wild Thing at January 25, 2013 12:47 AM
---
Comments
Feinstein's face should be banned as an assault weapon...
Posted by: Willy at January 26, 2013 11:26 AM
---