« Senate Confirms Hanoi John Kerry To Be Secretary of State | Main | Wolf Blitzer: Hillary Clinton Will Run In 2016 Because She Sees History 'Being on her side' »
January 30, 2013
Gov. Rick Perry Proposes Returning Unspent Tax Money Back to Citizens

Gov. Rick Perry Proposes Returning Unspent Tax Money Back to Citizens
Today, I'm calling for a mechanism to be put in place so when we do bring in more than we need, we'll have the option of returning tax money directly to the people who paid it. "Currently, that's not something our constitution allows. We need to fix that."

Gov. Rick Perry presented a glowing assessment of the Texas economy Tuesday and said there was more than enough money in the state's Rainy Day fund for a one-time, $3.7 billion-investment in water and transportation upgrades while also cutting taxes.
The Republican governor, who for weeks has called on the Legislature to hold down government spending even with the state's economy booming, used his biennial State of the State speech Tuesday in the House chamber to call for a one-time investment in infrastructure he said is needed to ensure a high quality of life.
The Texas constitution calls for a percentage of oil and gas revenues to go into the Rainy Day Fund, which is nearing its constitutional cap.
"Our bank balance is healthy, our economy is growing, our future is limitless," Perry said.
Perry also called on lawmakers to amend the Texas Constitution to allow the state to return tax money it collects but doesn't spend to its citizens.
About 64 percent of state revenues come from sales tax, so it's not clear how money could be returned directly to taxpayers.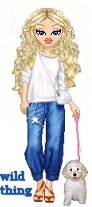 Wild Thing's comment..........................

God bless Gov. Perry, he truly makes a difference.
Posted by Wild Thing at January 30, 2013 01:55 AM
---
Comments
It's a wonder Obama hasn't tried to take it.
No personal or corporate income tax and they have a surplus.
Posted by: BobF at January 30, 2013 07:20 AM
---
One problem with our booming economy. It also means a booming population as folks are drawn to the jobs. They overwhelm our infrastructure. That is why Perry is setting aside money for transportation and water resources. Just plain common sense and forethought. Two concepts completely missing in DC. And missing in a lot of states.
Posted by: TomR, armed in Texas at January 30, 2013 12:33 PM
---