« HERO Allen West Defeated by Horrible Democrat ~ Due To Lazy Republicans | Main | Victory puts Dictator Obama in position to expand government's reach »
November 07, 2012
Kremlin Cheers Obama Victory


In March Obama secretly promised the Russian regime that he would have more flexibility after the election.
The Russian leaders cheered Obama's victory last night.
They look forward to his new flexibility.
ABC News reported:

Russian President Vladimir Putin has sent a congratulatory note to President Obama after his re-election Tuesday, his spokesman said. The Kremlin says it will make the text public after the Americans have received it.
Putin is also expected to call Obama personally "in the near future."
"In general, the Kremlin took the news about Barack Obama's victory in the elections very positively," spokesman Dmitri Peskov said, according to the Interfax news agency.
"We have the hope that positive initiatives in bilateral relations and in Russian-U.S. interaction on the international arena in the interests of international security and stability will be developed and improved," he added.
It is perhaps not surprising that the Kremlin is pleased with the outcome of the election, especially since President Obama told then-President Dmitri Medvedev earlier this year that he would have more flexibility after the election to negotiate NATO plans to place components of a missile-defense shield in Eastern Europe.
Russia has expressed concerns that the system is aimed at them, although the United States and NATO insist it is designed to counter an Iranian attack.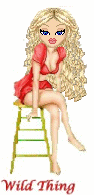 Wild Thing's comment............

Well good, let's allow Obama to do and have whatever he wants. Maybe if he finishes off his destroying our country those wanting his agenda will see how bad it is.
Posted by Wild Thing at November 7, 2012 10:47 AM
---
Trackback Pings
TrackBack URL for this entry:
http://www.theodoresworld.net/mt/mt-apples.cgi/13098
Comments
Only then it will be too late.
Posted by: Mikey at November 8, 2012 11:58 PM
---
Post a comment