« Mitt Romney Tells about Meeting one of the Navy SEALs Who Died in the Terrorist Attack on the U.S. Consulate in Benghazi, Libya – Video | Main | Steve Wynn On Obama: "I'll Be Damned If I Want To Have Him Lecture Me »
October 10, 2012
" What did Obama Know, Know, and When Did He Know It?" Onthe Terrorist Attack on U.S. Consulate in Benghazi, Libya
Devastating New "American Crossroads" Web Ad Hammers Obama on Terrorist Attack on U.S. Consulate in Benghazi, Libya: "What Did this President Know, and When Did He Know It?" – Video
Here is a new "American Crossroads" ad that destroys Barack Obama and his administration's story that the attack on the U.S. Consulate in Benghazi, Libya was just a spontaneous riot over a video that went horribly bad. The web ad details the timeline of what happened, and what Obama and his White House knew, despite waiting 14 days to use the word "terrorism." The ad asks, "What did this President know, and when did he know it?"
This growing scandal could move into high gear with a Congressional Hearing on it beginning tomorrow. The mainstream media are digging into it more. It could play a big role in the last two Presidential Debates – particularly the final debate, which will focus on Foreign Policy.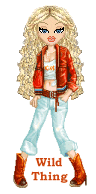 Wild Thing's comment..........
If this had been a Republican president we would be well on our way for drastic measures. But since it is Obama he will probably get away with it just like he has everything else he has done against our country.
Posted by Wild Thing at October 10, 2012 02:47 AM
---