« Paul Ryan: Israel being "Treated with Indifference Bordering on Contempt by the Obama Administration" | Main | Democrat Politician Warns Jewish Voters Do Not Vote for Obama He Hates Israel »
September 17, 2012
Paul Ryan: A Seond Term for Obama Means He will Never Answer to you again! ~ Dangerous!
Paul Ryan on Obama: "If We Renew the Contract, We're Gonna Get the Same Deal with One Difference – In a Second Term, He Will Never Answer to You Again"
Paul Ryan at the Values Voter Summit where he hammered Barack Obama for his failed promises. Ryan bluntly said about Obama, "If we renew the contract, we're gonna get the same deal- with only one difference: In a second term, he will never answer to you again."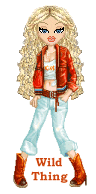 Wild Thing's comment.......
That is absolutely the truth and I hope people wake up to this fact. This is their last chance to stop this destruction from Obama.
Posted by Wild Thing at September 17, 2012 12:48 AM
---