« Gov. Mitt Romney Acceptance Speech at the 2012 Republican National Convention– Complete Video | Main | Powerful Rebuke of Clinton and Obama from the Heart of a Fallen SEAL's Mother »
September 01, 2012
3 hours after Romney says he's going to Lousiana, Obama says he is too.
Mitt Romney detoured to hurricane-damaged Louisiana on Friday as he campaigned his way out of the Republican National Convention, touring a flooded community and saying he hoped his visit would rivet public attention on victims' needs. (Aug. 31)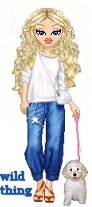 Wild Thing's comment...................

Yesterday Romney and Ryan held a rally in Lakeland, Florida. Romney was to go on to another rally in VA and the same with Ryan and then split up to do more rallies in different places. Romney cut out his rally he was going to do in VA and made sure he could go to Louisiana to talk to Jindal and go visit the people and meet face to face with the people. Not about politics, only to see the people.
3 hours after it was announced Romney was going, then and only then did Obama decided to go too. Not sure which day he is going but he is not a leader at all.
I heard on the radio this morning someone from Louisiana with Jindal's people say, Romney had also given some good input.
Posted by Wild Thing at September 1, 2012 12:07 PM
---