« The SEIU is paying these protesters to stalk Allen West. ~ Disgusting to do this to West! | Main | Sick Ego ......Obama to college crowd: Bend your knees so you don't faint »
September 29, 2012
12 Marines Bike Across the Country to WTC in Honor of Fallen Warriors

12 Marines Bike Across the Country to WTC in Honor of Fallen Warriors
It's the memories of those who gave their lives in service that is motivating a group of 12 Marines to bike across the U.S., raising money for families of those fallen service men and women. The group started last Friday in California, and are now beginning to close in on their final destination: the 9/11 Memorial at the World Trade Center in New York.
Jenna Lee spoke with Captain Carlo Pecori, a former Marine captain riding in support of the Travis Manion Foundation, and he said that while the 2,673-mile ride they've managed so far has been difficult, they've got their "eyes on the prize."
"We're all really excited to get to the 9/11 memorial," he said. "Originally, we started biking from Arlington to ground zero, and this year we wanted to make it a little bigger and raise some awareness … [it's] a way to honor the fallen heroes who chose to serve selflessly."
Pecori was good friends with Manion, but said it's not just about riding for the memory of one individual.
"Honestly, it's not just about Travis. It's about all the service men who have gone before us; we look to them for strength," he said. "It's really an honor for us to continue to serve with their memories in our hearts."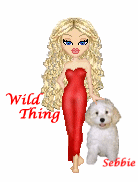 Wild Thing's comment..........
God bless these Marines.
Posted by Wild Thing at September 29, 2012 12:55 AM
---