« Mitt Romney at Iowa Rally: "We Celebrate Success in America" | Main | New RJC Ad: "He (Obama) has been to many Countries around Israel more than once, but never set Foot in Israel. That's a Problem for Me." – Video »
August 23, 2012
Flashback: Obama Says He's Pro-Choice Including Late-Term And Partial-Birth Abortions
Flashback: Obama Says He's Pro-Choice Including Late-Term And Partial-Birth Abortions… Then State Senator Barack Obama said he was pro-choice on abortion including late term and partial birth abortions (7/1/03).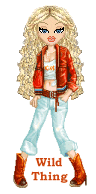 Wild Thing's comment.............
We must never forget that he said this, no matter when it was. He has not changed his opinion on this eeven years later.
Posted by Wild Thing at August 23, 2012 02:47 AM
---