« Obama to Raise Taxes on 940,000 Households - More HATE for Small Business Owners from Obama | Main | Krauthammer: Obama's Pivot to Tax Issue Shows He has Surrendered on the Economy »
July 10, 2012
Reporter Norah O'Donnell Destroys WH Press Secretary Jay Carney on Obama Tax Increase Call
At the White House Daily Briefing today, CBS News Reporter Norah O'Donnell kept after White House Press Secretary Jay Carney on why Barack Obama said in 2010 raising taxes on anyone in a bad economy was bad for business and job creation. Today, he called for raising taxes on anyone making more than $250,000 – a move that O'Donnell pointed out would hit 1,000,000 small businesses in America. Jay Carney was unable to give a coherent response, with O'Donnell peppering him with facts at every turn disputing the Obama Team's latest class warfare rhetoric.
This is how a reporter should do their job, no matter who occupies the White House. It would be interesting to see a reporter actually pepper Obama himself with questions that persistently.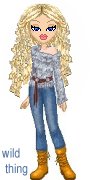 Wild Thing's comment..............
Good for this reporter, I wish they all would do things like this.
Posted by Wild Thing at July 10, 2012 02:47 AM
---