« CNN Report: Obama's Plan To Raise Taxes Will Cut GDP Growth By 30% – 50%… | Main | Kid Rock - Born Free »
July 13, 2012
Obama: The "Biggest Mistake" I've Made As President Is Not Being A Good Storyteller - OMG Can You Believe This Idiot?
Obama: The "Biggest Mistake" I've Made As President Is Not Being A Good Storyteller…

As he campaigns for re-election, President Obama is ruminating over the biggest mistake of his first term — and it might surprise supporters and critics alike.
In the president's view, he has not been a good enough storyteller, putting policy goals ahead of laying out a clear narrative for the American public.
"The mistake of my first term. . .was thinking that this job was just about getting the policy right. And that's important," Obama told "CBS This Morning" anchor Charlie Rose in a White House interview that will be broadcast Sunday and Monday.
"But the nature of this office," the president added, "is also to tell a story to the American people that gives them a sense of unity and purpose and optimism, especially during tough times."
The answer might seem incongruous. After all, when the going gets tough, Obama has been known to turn to his rhetorical prowess by delivering a big speech. He did it again last month when he flew to Cleveland for an address on the economy after taking heat from Republican rivals over a comment at a news conference that the private sector was "doing fine."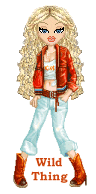 Wild Thing's comment..............
LMAO can you imagine any president saying something like this. Well we have now. hahahaha

Posted by Wild Thing at July 13, 2012 04:55 AM
---
Comments
So, obama is not satisfied with his bullshit so far and now wants to step it up a few levels. No wonder he chose Joe the Gaffe Biden as VP. They complement each other.
Posted by: TomR, armed in Texas at July 13, 2012 12:46 PM
---
Posted by: Wild Thing at July 14, 2012 01:45 AM
---
"Tell me a story; tell me a story; tell me a story and I will tell you mine " Yeesh !! Barry has been "storying" us throughout his adult life!! His very life story is a shaggy dog tale....
Posted by: Willy at July 14, 2012 02:03 PM
---