« Obama Spent Our Tax Dollars To Outsource Jobs To Other Countries | Main | Top Obama Fundraiser Explodes Over Campaign's Class Warfare Rhetoric »
July 12, 2012
CNN hammers Obama for hypocrisy on transparency
CNN hammers Obama for hypocrisy on transparency
This has to be the most objective host I've seen on CNN in a long time, and he hammers Obama for trying to hold the mantle for the most transparent administration ever but not living up to it at all.
CNN Examines Obama's record on transparency and finds that he is not the "Champion of Transparency" as he claims.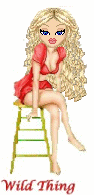 Wild Thing's comment..........
I am glad that someone over at CNN has at least said this much , but pigs are still not flying. hahahaha
Posted by Wild Thing at July 12, 2012 02:50 AM
---