« Narcissist-In-Chief Uses First-Person Pronoun "I" And "Me" 117 Times In A Single Speech | Main | House Looks to Vote to Repeal Health-Care Law »
July 08, 2012
Awesome All West Discusses His '80 Communists in the House' Claim

'You Can Call it Communism, Progressivism, Socialism, Marxism, or Statism': Rep. West Defends His '80 Communists in the House' Claim

During a Fox July Fourth special featuring Rep. Allen West (R-FL) and political strategist Frank Luntz, an audience member asked the Florida congressman how he expects to heal the America political system when he says divisive and "absurd" things like there are "70 Communists in the House of Representatives."
"I think one of the things that's really ruined our politics is rhetoric," said Aaron, the audience member. "And I think for a congressman to make the accusation that are 70 Communists in the House of Representatives is an absurd statement and it doesn't really reflect the story you just told."
Rep. West disagreed.
"But it does reflect the story I just told because it reflects a person that has studied political theory and ideology. I have a Bachelor's degree and two Master's degrees in political science, political theory, political ideology. And the thing is you have to be able to understand the two competing principles of philosophies of governance in this country," Rep. West said.
He continued:
When you go back and you read the documents, the Declaration of Independence, the full declaration, the full Constitution, you'll understand limited government, you'll understand fiscal responsibility, you'll understand individual sovereignty, free markets … strong national defense.
But there are people on the other side, and you can call them whatever you wish, you can call it Communism, Progressivism, Socialism, Marxism, or Statism …They believe in creating and expanding an entitlement or welfare state.
"And you can't tell me that you're not seeing that in the United States of America right now," he added.
.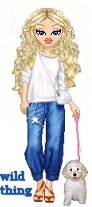 Wild Thing's comment............

Allen West understands and I love how he corrects people that try to make him soften on his stance.

If you refuse to see the communists, you won't resist them, and that is perfect for them. That is their goal.

Posted by Wild Thing at July 8, 2012 03:55 AM
---
Comments
Notice when they show the audience approval meter. When he's talking about being born not far from where MLK was, Democrat approval was high but as soon as he talks about personal responsibility, Democrat approval starts to drop. When he starts to talk about America being a Constitutional Republic, Democrat approval starts to drop again.
Posted by: BobF at July 8, 2012 08:33 AM
---
Allen West never backs down from a debate. He makes positive statements and then proves their validity. Damn, I wish he was in the Oval Office. Wouldn't Allen West have made a great VP to Ronald Reagan.
Posted by: TomR, armed in Texas at July 8, 2012 01:43 PM
---