« Dem Sen. Mark Warner Defends Bain Capital From Obama Attacks… | Main | OMG....Obama Bundler's Husband Awarded Over $1 Billion in DOE Guaranteed Loans »
May 23, 2012
Kentucky Democrat presidential candidate John Wolfe, Jr Gets 42 Percent Votes Last Night

Democrat presidential candidate John Wolfe, Jr. spoke with a citizen journalist recently on his campaign strategy to defeat fellow Democrat Barack Obama.
In Kentucky, 42 percent of Democrats pick 'uncommitted' instead of Obama. "The results come on the heels of West Virginia's Democratic primary earlier this month where a felon incarcerated in Texas took 41 percent of the vote from the president."
(10:30 CST) With 99,000 votes counted, Newbie Wolfe has 39% of vote. Obama has 60%.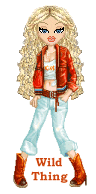 Wild Thing's comment..........
I hope this continues, although it would be even better if the dems would cross over and vote for Romney. Maybe some of them are doing just that too.
Posted by Wild Thing at May 23, 2012 02:50 AM
---