« Former Obama "Czar" Van Jones: "Don't Ever Let Somebody Like Me In The White House" | Main | 9/11 Suspects' Courtroom Antics Could Cause the Trial to Take Years »
May 08, 2012
AFL-CIO's Richard Trumka Admits He's Already Talking with Obama about His Second Term Agenda Will Be – (Video)
AFL-CIO's Richard Trumka Admits He's Already Talking with Obama about His Second Term Agenda Will Be
It's pretty clear who is running the show with Barack Obama. All the usual Democrat special interest suspects – particularly Big Labor. Here is video of AFL-CIO Chief, Richard Trumka, saying he has already had discussions with Barack Obama about what the agenda will be in his second term. Americans need to say "No thanks" to Mr. Trumka.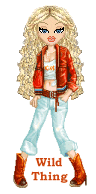 Wild Thing's comment..........
I will always remember how this Trumka guy has visited Obama's WH more then anyone else.
Posted by Wild Thing at May 8, 2012 02:50 AM
---