« Joe Biden Strikes Again! Mistakenly Calls Community College President, "Dr. Pepper" – Video | Main | Scalia Likens Reading Obamacare to Cruel and Unusual Punishment ~ I LOVE this Judge and I agree!!! »
March 29, 2012
Sen. Marco Rubio Endorses Mitt Romney ~ This is a HUGE Endorsement for Mitt Romney

Sen. Marco Rubio last night on "Hannity" publicly endorsed Gov. Mitt Romney for President.
Rubio argued that both Newt Gingrich and Rick Santorum have now admitted that the only way they can win the GOP Nomination is by denying Romney a majority at the end of the primary season and "having a floor fight in Tampa." Rubio said there is no way that a "floor fight in Tampa in August" is a "recipe for victory." Instead, Rubio called that a "recipe for disaster," and a "recipe to deliver four more years to Barack Obama."
"I am going to endorse Mitt Romney. The reason why is not only because he's going to be the Republican Nominee, but he also offers at this point such a stark contrast to the President's record. . ."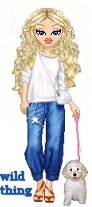 Wild Thing's comment.........
Congratulations oto Mitt Romney, I am so glad Marco did this. I would have been very disppoionted if he had endorsed the others that are left in the race.
Posted by Wild Thing at March 29, 2012 02:50 AM
---