« Rick Perry Offers Advice to Young Marine | Main | TV Series "The Rockford Files" Jim Rockford To The Occupy Wall Streeter ~ LOL GREAT Reply! »
November 02, 2011
Rep. David Schweikert (R-Ariz.) To Obama: STOP Spending Tax Payer Money To Buy Your Own Books ~ Obama has spent $ 70,000.

Rep. David Schweikert (R-Ariz.) wants President Obama to give back the royalties on books purchased by the State Department, he said Tuesday.
"Imagine you're in a foreign country, you're visiting a foreign embassy, they hand you a very political book written by the president and you realize the president's getting royalties on. It just, symbolically but also even mechanically, it doesn't seem right," Schweikert said on Fox News. "This is one of those occasions where, on the scale of what's going on in Greece and Afghanistan, it may be very small, but the symbolism's pretty powerful."

Schweikert is following up on a report by the Washington Times from late October that found the State Department bought more than $70,000 worth of books authored by Obama. Embassies used the books as gratuity gifts and also to stock libraries in various countries. The largest single buy was by the U.S. Embassy in Egypt, which spent $28,636 for copies of Obama's 2004 memoir Dreams From My Father.
Schweikert called it "not a particularly pretty circle."
He sent an open letter to Obama on Monday asking Obama to cease purchasing copies of his books using taxpayer money, and remit any royalty payments based off previous State Department purchases to the Treasury Department.
"Receiving royalties from government purchases of your book is exactly the type of out-of-touch Washington behavior that the American people are weary of and will no longer tolerate," the letter reads. "Whether this has been done in the past or not, it should be stopped immediately."
.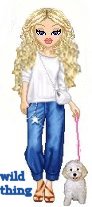 Wild Thing's comment......
Obama's kool-aid drinkers must be so proud of him ifor spending money that is NOT his to buy his books. Hard earned money from tax payers.
Posted by Wild Thing at November 2, 2011 02:50 AM
---
Comments
Why would the state dept buy Obama's book? What reason could there be other than to funnel more taxpayer money into Obama's pockets.
Posted by: BobF at November 2, 2011 07:34 AM
---
Posted by: Eddie (Enemy of the State) at November 2, 2011 04:15 PM
---
Bob, they give ithem out apparently to other countries. But that is no excuse, it is wrong and horrible. Obama thinks he can just go through money our tax dollars like it is water. grrrrrr
Posted by: Wild Thing at November 3, 2011 03:13 AM
---
Eddie, he sure is. I hate him so much.
Posted by: Wild Thing at November 3, 2011 03:13 AM
---
I hate him more! He deserves to be put back in a cage with all the other primates @ the Bronx Zoo. Maybe in the same cage with Bloomberg.
Posted by: Eddie (Enemy of the State) at November 4, 2011 05:51 PM
---