« Allen West Weighs in on the Waterboarding Debate ~ Good For West! | Main | Herman Cain Causes One To Cringe Seeing How Unprepared He Is On Basic Foreign Policy and Domestic Issues »
November 15, 2011
Former NYPD Officer and Marine Drags Out The Door A Filthy Occupier Trying To Disrupt Swearing-In Ceremony For NY GOP Rep. Bob Turner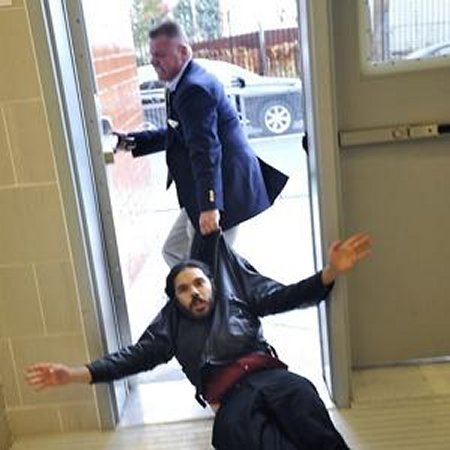 Meet New York's newest hero.
Kevin Hiltunen, a former NYPD officer, yesterday grabbed an Occupy Wall Street demonstrator by the collar and dragged him out of a Queens school where he'd been heckling US Rep. Bob Turner at the congressman's swearing-in ceremony.
"I guess you could say I sorted him out," said Hiltunen, 48, his jacket and tie barely mussed after dragging the scruffy protester out on his rear end.
"All I was doing was trying to stop this historic occasion from being disrupt-ed. There is a time and place to exercise your First Amendment rights,'' said Hiltunen, of Bergen Beach, Brooklyn, who was identified by people at the ceremony as an ex-Marine.

"This was not the time or the venue," Hiltunen added.
Adam Weissman, 33, of Astoria, was one of three demonstrators to disrupt Turner's local swearing-in ceremony at Metropolitan HS in Forest Hills.
Turner won the congressional seat once held by disgraced ex-Rep. Anthony Weiner by defeating Assemblyman David Weprin.
"Bob Turner has only been in office for two months and . . ." was all that the bearded heckler could blurt out before he was taken down by Hiltunen.
Holding a sign that read, "Rep. Turner [heart] the 1%," Weissman remained seated and quiet until Turner, who was there with his wife, Peggy, took the stage about 1:30 p.m. and began to speak.
"He was close by to where I was standing, and he started yelling something about Bob Turner," said Hiltunen, who described himself as a Turner supporter and a volunteer for his congressional campaign.
"So I grabbed him by his sweat shirt and escorted him out. I just had to do what was right. I was just here to witness this historic occasion."
Afterward, Turner blasted the Occupy Wall Street demonstrators and praised Hiltunen.
"Protesters are on the wrong track. Socialism has been tried again and again, and it doesn't work," said Turner. "He picked the wrong guy to pee off."
The no-nonsense Hiltunen said he hadn't known Weissman was part of the raucous demonstration based at Zuccotti Park since Sept. 17.
"I'm a citizen who believes in democracy. I did not ask this man if he was part of any movement," the former cop said.
Hiltunen was a member of the NYPD from February 1994 until June 2009, when he retired in good standing on a disability caused by an accident, a source told The Post.
Weissman, meanwhile, was unapologetic for disrupting the ceremony. After getting the boot, he was distributing OWS fliers on Metropolitan Avenue.
"Before I got grabbed by those people, I wanted to say that Bob Turner has only been in office for two months and he has already sold out his supporters," said Weissman, adding that he twisted his ankle in the melee but otherwise was "OK."
"How can you support a man who is a backer of free backdoor trading with China?" he asked.

.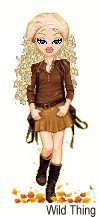 Wild Thing's comment.......
Heh heh ha ha ho ho, I love it when Veterans protect us. And he is also a retired policeman. Great stoyr and yesss take out that garbage occupier jerk. tah dah!
Posted by Wild Thing at November 15, 2011 04:50 AM
---
Comments
Speaking of Marines: Justin Timberlake attended the Marine Corps Ball with a Marine Corporal who invited him a a Y-Tube video.
Posted by: BobF at November 15, 2011 09:38 AM
---
I hope Mr. Hiltunen washed and disinfected his hands after touching that filthy communist turd.
Posted by: TomR, armed in Texas at November 15, 2011 02:58 PM
---
Bob, that was great that he did that. It means a lot and shows he is a good person and appreciates our military.
Posted by: Wild Thing at November 16, 2011 04:00 AM
---