« Rick Perry On Saving the Lives of our Troops | Main | First NON Lady.... Michelle Obama To to Russia's President Dmitry Medvedev »
November 14, 2011
Family of Murdered Border Agent Breaks Silence, Lashes Out at Holder ~ Good And I Blame Obama As Well!

Border Patrol Agent Brian Terry died almost one year ago. Despite almost daily headlines about the ongoing scandal in the Obama administration, his devastated parents have said nothing publicly about the U.S. program that helped provide the weapons that killed their son.
Until now.
In separate interviews, Josephine and Kent Terry lashed out Thursday at those they blame for Brian's murder — Attorney General Eric Holder, his top assistant Lanny Breuer, former U.S. Attorney Dennis Burke, and those ATF officials who approved, executed and supervised Operation Fast and Furious.
"I think they are liars and I would tell them that," said Kent Terry from his home in central Michigan. "What would I say to Eric Holder? They would not be nice words."

Terry is in his 70′s, paralyzed and bound to a chair after an accident 17 years ago. His former wife Josephine lives 90 minutes north near Detroit.
"If they never let the guns walk, maybe Brian would not have been out that day," Josephine said. "I just can't believe our own government came up with a program like this that (let) innocent people get killed."
.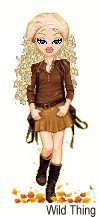 Wild Thing's comment......
Holder and Obama and nappy Janet all of them and anyone else involved in this should be sent to jail.
Posted by Wild Thing at November 14, 2011 05:50 AM
---
Comments
Posted by: BobF at November 14, 2011 07:26 AM
---
Holder, obama and their cronies will probably walk on this case. Just like Clinton and Reno walked on the Waco fiasco. Their violations of their oath of office mean nothing. The reason they will walk is because the MSM will not pursue the issue. The MSM is a family of very liberal socialists who have an agenda to destroy all of America's traditional values and morals. I first realized this when "Uncle" Walter announced that the Vietnam War was unwinnable right after one one the greatest victories in American military history. The Eric Holders and Janet Renos don"t care about the Brian Terrys.
Posted by: TomR, armed in Texas at November 14, 2011 01:13 PM
---