« Medical Help For Illegal Immigrants Could Haunt Mitt Romney | Main | Speaking Out About Obama's DANGEROUS Iraq Troop Pullout Decision »
October 24, 2011
Steve Forbes Makes It Official He Endorses Rick Perry For President
Steve Forbes Endorses Rick Perry
Steve Forbes, a two time Republican presidential candidate, endorsed Governor Rick Perry in an interview on Fox News late Sunday afternoon. On Tuesday, Rick Perry will unveil his economic plan which includes measures to drastically reform the tax code and lower the corporate tax rate. It will also, he says, provide generous exemptions for "adults and for children."
Unlike Herman Cain's 9-9-9 Plan, however, Perry's plan will not include a sales tax. Forbes asserts that this small but significant difference, coupled with the governor's "firm leadership," are reasons why he is endorsing Perry's candidacy.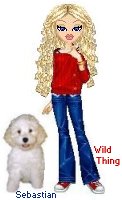 Wild Thing's comment........
Good news - great endorsement for Rick Perry.
Given Perry's flat tax, in addition to Perry's "Job Creation" plan, he's obviously got a secure grasp on just what this country needs to begin our recovery from Obama.
RICK PERRY: "We are fed up with being overtaxed and overregulated. We are tired of being told how much salt we can put on our food, what windows we can buy for our house, what kinds of cars we can drive, what kinds of guns we can own, what kinds of prayers we are allowed to say and where we can say them, what political speech we are allowed to use to elect candidates, what kind of energy we can use, what kind of food we can grow, what doctor we can see, and countless other restrictions on our right to live as we see fit."
Posted by Wild Thing at October 24, 2011 04:55 AM
---
Comments
This is a great development.
I hope that Mr.Perry, holds to his comments regarding the Economy, Taxation, etc.. I believe given the current Economic situation in this Country, he will bring in a lot of votes from independents. It is a known and proven fact that voters vote according to their wallets. Mr Perry's Program will most certainly resonate, with a large number of them.
One thing, I hope that Mr. Perry will do, is to prepare himself for tough questions regarding Foreign Policy.
We can be sure that this will definitely be a point that the oppostion will raise. The statement will be made that, a sitting President, with 4 years of experience, is much better prepared and experienced in the area of Foreign Policy, than a Governor.
We all know what a disaster Obama's Foreign Policy has been, but still that argument will be raised.
Posted by: Sean at October 24, 2011 11:00 AM
---
I think that, other than govt. spending cuts, the most important need to revive the economy is a major corporate tax cut. American corporate tax is the highest of all developed countries. That is why we have lost so many many jobs overseas. That is also why so much of what we buy is not made in America. This corporate tax has grown even under so called conservative presidencies.
I am glad that Perry has this tax cut at the top of his proposed agenda.
Posted by: TomR, armed in Texas at October 24, 2011 12:42 PM
---
Not RINOmney, thankfully... we can't afford another McCain, let alone the current guy again.
Posted by: Anonymous at October 24, 2011 07:40 PM
---
Sean, great input and suggestiong about Perry. I agree he has got to be really strong for tuff questions.
Posted by: Wild Thing at October 25, 2011 04:19 AM
---
Tom, thank you so much. I loke the way he is donig this as Plan one and and Plan two. It makes it easier to refer to also.
Posted by: Wild Thing at October 25, 2011 04:20 AM
---
Anonymous,I agree so much. Romney in many ways is a mixture of McCain and Obama lite. YUK!
Posted by: Wild Thing at October 25, 2011 04:21 AM
---