« Perry Has Appointed More Minorities Than Any Governor In Texas History | Main | Poll: 7 In 10 Say Obama Has Not Helped Economy ~ He Is Doing All He Can To Destroy Business Large and Small »
October 04, 2011
2 More Top Aides Flee Michele Bachmann Campaign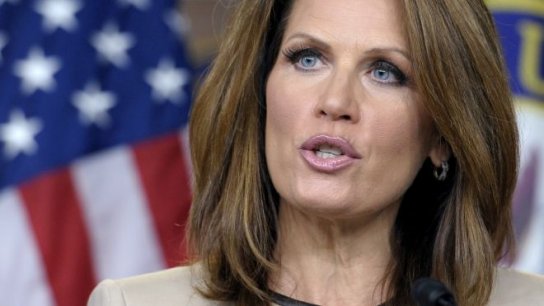 2 Top Aides Flee Bachmann Campaign

We'll avoid referencing the Titanic here. Two more top aides fled Republican candidate Michele Bachmann's campaign team Monday. Pollster Ed Goeas and senior adviser Andy Parrish are the latest to depart, suggesting that Bachmann's dreams of winning the GOP nomination may be coming to an end. The source of the news was an anonymous adviser.
The two aides join Bachmann's former campaign manager Ed Rollins, who quit last month. Bachmann has recently been fading in polls and campaign funds.
Bachmann's standing in the race suffered when Texas Gov. Rick Perry announced his candidacy. She fell further in opinion polls after suggesting an unproven link between vaccines and mental retardation while trying to criticize Perry's executive order requiring young girls to get immunized for the human papillomavirus, a sexually spread virus that can cause cervical cancer.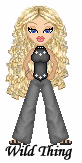 Wild Thing's comment......
I am not surprised to see people leaving her campaign.
She still has never proven who the woman was that she "talked" to that night after the debate. And the interesting thing too is that the ghost woman has never come forward. It is all too obvious it is an all out lie Michele came up with.
She became emotional and obsessive about Perry, even screaching ( which Sarah does too and I can't stand that ) and showed big time she is not suited in dealing with high stress situations like world leaders . She would not be able to speak rationally, calmly and professionally to world leaders.
Posted by Wild Thing at October 4, 2011 03:50 AM
---
Comments
I believe Michele Bachmann is out of her league in presidential politics. I like her but as you say WT, she is not up to the stress.
Posted by: TomR, armed in Texas at October 4, 2011 12:31 PM
---
..I liked Bachmann at first but I had an uneasy feeling when I learned that she had worked as an attorney for the I.R.S. During the debates she appeared to have learned her debating skills at IRS school. I still agree with her on most issues but she comes across as combative, contentious, and too willing to do whatever it takes to win-just like an IRS agent...
Posted by: Willy at October 4, 2011 01:33 PM
---
Tom, thank you and thank you for your input.
Posted by: Wild Thing at October 5, 2011 01:28 AM
---
Willy,thank you for sharing that. I see what you mean and I agree, that would have been a way for her to learn to be like you said, combative etc. Thank you Willy.
Posted by: Wild Thing at October 5, 2011 01:30 AM
---