« Charles Krauthammer: " Obama is President Zero,Zero Economic Expansion, Zero Jobs,Zero Ideas! He has stopped the recovery in it's tracks" | Main | Happy Labor Day! .... September 5, 2011 »
September 05, 2011
Jim DeMint: It'll Be 'hard' To Watch Obama Speech ~ So True! Obama Is Worst President In US History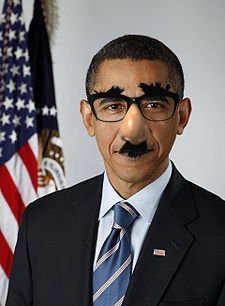 DeMint: It'll be 'hard' to watch Obama speech
South Carolina Sen. Jim DeMint said Sunday he's "tired" of President Barack Obama's speeches and predicted it would be difficult to watch the president's much anticipated jobs speech on Thursday.
"I'm so tired of his speeches it's going to be hard for me to watch," DeMint, a Republican told Candy Crowley on CNN's "State of the Union."
Last week, Rep. Joe Walsh (R-Ill.) — who, like DeMint, affiliates with the tea party — drew fire for declaring he would not attend Obama's speech, and even calling the president "idiotic."
DeMint, though, made no such declaration and instead focused his criticism on the expected content of the speech, urging the president to send Congress legislation detailing specific proposals.
"What I've heard the president is going to talk about Thursday night is more of the same: extending unemployment benefits, payroll tax cuts," DeMint said. "I just don't think those things are going to create jobs."
DeMint called for "a plan in writing — he needs to send it to us and tell us what it's going to cost, so not only Congress but the American people can read it, businesses can read it. Without sending something in writing, the president makes all of these grand gestures, and then it doesn't appear in any legislation, and he'll blame Congress for not passing something he never sends over."

The White House said Friday that Obama will release a detailed deficit-cutting plan soon after his jobs speech, answering Republican critics who demanded more specifics during the debt-limit debate.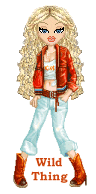 Wild Thing's comment........
Heh heh, me too Jim, hearing 0bama speak actually makes me nauseous. Mr. DeMint - America stands with you on this one.
Posted by Wild Thing at September 5, 2011 03:47 AM
---
Comments
Chrissie, of DeMint is right about the content (and I think he is); "extending unemployment benefits, payroll tax cuts," this crisis would have been over long ago. Government handouts DO NOT create jobs. PERIOD!
Posted by: GM Roper at September 5, 2011 01:53 PM
---
.Payroll tax cuts-HA! More in your check this week but a smaller tax refund or even owing $$$ next year if your are not carefull. This is not a tax cut-this is a bait-and-switch from a master baiter-and-switcher. I watched Jimmuh Carter's 7/15/1979 "Crisis-in leadership" (malaise speech)in which Jimmuh first accuses his detractors of overstating some of the nations problems. Than he blames everyone but himself for problems not being solved. Jimmuh preached energy independance but his solutions were no more than solar energy and lower speed limits. No mention of developing realistic, viable domestic energy solutions. It is remarkable how little the Democrats have learned about energy policy in 32 years. Go to Youtube and view Carter's speech than watch President Zero when he comes on and look for similarities-if you have the stomach for it...
Posted by: Willy at September 5, 2011 04:50 PM
---