« Arrogant Obama Not Following Protocol Tried Pulling A Fast One To Do A Speech During The Time Set For GOP Debate | Main | ABC News Reporter Asks How Can Americans Have Confidence In Barack "Downgrade" Obama's Job Plan When He Can't Schedule A Speech Properly! »
September 02, 2011
James Carville: Whitehouse "Out Of Bounds" To Schedule Address During GOP Debate
"I do think this is a really big debate and I think the White House was out of bounds in trying to schedule a speech during a debate," James Carville said on ABC's "Good Morning America."
"Given a choice between watching a debate and the speech I would have watched the debate and I'm not even a Republican or even close to being a Republican," Carville said.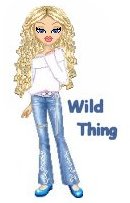 Wild Thing's comment.......

Heh heh.....I had to laugh when see he said he plans on watching the debate even if Obama did give his speech that night.

LOL scary to agree with with Carville.
I will never forget how Carville ranted about Obama during the Gulf oil explosion that happened.
Posted by Wild Thing at September 2, 2011 02:45 AM
---
Comments
Wild Thing, I too have to think twice about agreeing with Carville who is staunch liberal, but he quickly calls a skunk when he sees or smells one.
You gotta love that Cajun accent though and those Louisiana Bayou phrases. God bless America !
(I actually met him once briefly and he was quite a Southern gent with his wife Mary Joe who is so very much a conservative working with Bush and Cheney. Remarkably, they remain married like 20 years now with their two girls.)
Posted by: Carlos at September 3, 2011 12:17 AM
---
Carlos, LOL I agree.
Thanks for sharing about meeting him. I agree too it is remarkable they have have been married this long.
Posted by: Wild Thing at September 3, 2011 12:40 AM
---