« Another one With Tax Dollars!!! Obama's Energy Department Approves $737 Million Solar Loan Guarantee For A Nevada Solar Project | Main | Rick Perry: What To Do On A Day Off, Perry Says This Is His Golf ~ LOL Love it! »
September 29, 2011
GREAT Interview of Texas Gov. Rick Perry Says His Use Of The Word 'heartless' Was Inappropriate and He Answers Many Good Questions
Rick Perry said Wednesday that he was sorry for saying at last week's Republican debate that those opposed to providing an in-state tuition break to the children of illegal immigrants "did not have a heart."
"I was probably a bit over-passionate by using that word and it was inappropriate," Perry said in a interview with Newsmax. "In Texas in 2001 we had 181 members of the legislature — only four voted against this piece of legislation — because it wasn't about immigration it was about education."

But Perry stood by his argument that building a fence along the entire Mexican border was unwise. The Texas governor said that the fence would likely be expensive, ineffective and violate the property rights of those who owned land on the border.
"In the metropolitan areas where the fencing actually can play a positive role, absolutely," he said. "But you have to have boots on the ground … having an obstacle without observation is no obstacle at all. So just the idea of building a fence and saying, 'That will take care of it, let's just build a fence,' has never worked in the history of mankind."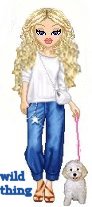 Wild Thing's comment........
The video above is an interview and I have to say it is one of the best interviews of Perry I have ever seen.

This man is so needed to be President. I love his answers, I love how he is direct in his replies and what he says I agree with.
Posted by Wild Thing at September 29, 2011 04:47 AM
---
Comments
I am very, very much in agreement with Gov. Perry on all the issues he addresses in this interview. I admire his support of our (real)allies, his support of American private bussiness(removing restrictive Fed rules and regulations and abolishing the EPA).
Perry's support of state's rights and the Tenth Amendment which have been trampled by Wash.DC., are right in line with my beliefs.
Immigration. I think Perry is realistic. Boots on the ground instead of a fence, no sanctuary cities, no drivers licences for illegals. I would like to see him address fines for employers of illegals.
I admire Perry's unashamed religious belief. His confirmation of an American foundation based on Judeo-Christian morals is refreshing. Perry's pride of Texas and his patriotism of America is out in the open. His support of our troops and veterans has been proven over and over.
There is so much I agree on with Gov. Perry that it would take too long to list. He is a politician. I have disagreed with him in the past on a few issues. The Trans Texas Corridor was one. Perry backed off on that when he found out most Texans were vehemently against it. He had a very arrogant confrontation once with a State Trooper. Perry admits his errors and apologises for them. He is horrible at debating, but is very articulate in his speeches. He does not double talk.
I believe Perry is basically a very honest man. I also think he is a strong conservative. No one can question his patriotism and love of America. I will stick with him unless he really screws the pooch somewhere. The other Repub candidates do not trip my trigger except for Herman Cain. If Perry wins the presidency I would hope his administration would include Mr. Cain.
Posted by: TomR, armed in Texas at September 29, 2011 01:02 PM
---
Tom, wow you said that all so beautifully. A HUGE thank you!!!!!!!
Posted by: Wild Thing at September 30, 2011 02:20 AM
---