« Shakeup in Michele Bachmann's Campaign.... Manager Ed Rollins and Her Campaign's Number Two Man David Polyansky.... | Main | Hate Mongers and Those That Threaten Are All Democrats »
September 06, 2011
Gov. Rick Perry Unable To Attend The Jim DeMint Freedom Forum Because of Fires Raging Throughout Texas
Perry: 'Never Seen a Wildfire Season Like This'
"I'm not paying attention to politics right now. People's lives are in danger and that's all I care about" -- Governor Rick Perry

.
Republican presidential candidate and Texas Gov. Rick Perry did not attend the Palmetto Freedom Forum of GOP candidates Monday , sponsored by Sen. Jim DeMint, and instead returned to Texas to deal with the wildfires in the state, DeMint and the Perry campaign told CNN.

The South Carolina senator's office said they learned of Perry's plans not to attend the Columbia, South Carolina event Monday morning.
"The Governor is in close contact with emergency operations officials regarding fires in Texas, including calls with his emergency management chief this morning," Perry's campaign communications secretary Ray Sullivan told CNN.
"Governor Perry is cancelling the remainder of his South Carolina schedule today (including DeMint Fourm) and his California schedule tomorrow in order to return to Texas ASAP."

.

This note below was written hours BEFORE Perry spoke on the video above There has been even more damage from the fire as Gov. Perry describes above. . ~ Wild Thing
14,000 acres burned in Bastrop. More than 300 homes lost, and there's still no containment. A mandatory evacuation has been issued for all circle D County — all homes on Schwantz Ranch Road, Old Potato Road and all Highway 21 homes east to Paige. Also Wilderness Ridge, Cedar Creek, Allen Creek are also being evacuated.
"It's catastrophic," Stanford said of the Bastrop County fire. "It's a major natural disaster."

There are C-130's dropping fire retardant and helicopters dropping water from the lake.
Photos click here

.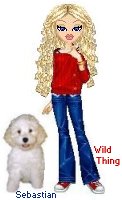 Wild Thing's comment......
This is SO awful - I LOVE Texas - and am so sorry this is happening.

My prayers for all Texans in harms way. This has been such a horrible year here with the fires and drought in Texas.
The whole central part of the state is a tinderbox with no relief in sight.

I know what this feels like to live with fires coming right up to the door of your home, the choppers flying over the house, the smell of smoke so think you can barely breath, your eyes burning like crazy and your heart pounding out of your chest.
Posted by Wild Thing at September 6, 2011 02:55 AM
---
Comments
This has been the worst year I can ever remember for wildfires in Texas. We are so dry and so hot. It has finally cooled down a bit in North Texas. The 80's instead of the 100's. However the whole state is bone dry. So many homes, businesses farms and ranchs have been destroyed or damaged. It is difficult to watch the videos of these raging fires.
I can't physically get out and help fight fires. All I can do is make donations to help the victims and firefighters. The Salvation Army and Red Cross are helping as well as the Texas Baptist Men. This has been a busy year for these charitable organizations. Tornadoes, flooding, hurricanes and wildfires.
If you have a few extra $$ please consider making a donation to a charitable organization. On their websites they usually have a place to donate for disaster relief. I don't really care if my money is used in Texas, Alabama, Vermont or wherever. Just so long as it is helping fellow Americans.
Posted by: TomR, armed in Texas at September 6, 2011 11:47 AM
---
Tom, beautifully put and thank you so much. We donate too no matter what State is having the disaster. I am so glad you brought that up it is so important.
Posted by: Wild Thing at September 6, 2011 05:10 PM
---