« Obamacare Bill Will Not Reduce Deficit ~ Great Video | Main | Former U.N. Ambassador John Bolton Advising Rick Perry On Foreign Policy »
September 23, 2011
George Soros Funds Texans for Public Justice A Left Wing Attack Group ~ Republicans Be Aware Of Attacks On Perry As Many Come From This Source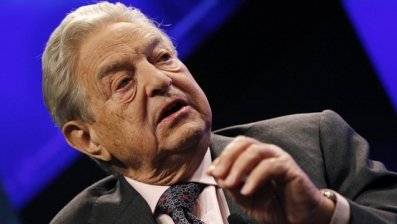 Who is really leveling "cronyism" charges at Perry?
In a post today entitled "Perry's system of patronage and cronyism," Jennifer Rubin highlights a scathing report by Texans for Public Justice entitled "Crony Capitalism: The Republican Governors Association in the Perry Years."
But there is another report by Texans for Public Justice that is equally disturbing. It is called "The Governor's Gusher," and it documents 100 wealthy donors who "have sought corporate welfare, relaxed regulatory rules or other government favors" in exchange for their political largess in Texas gubernatorial races.
Texans for Public Justice dubs these individuals the "Profiteers" and notes that "The ranks of the … Profiteers include corporate welfare kings, snake oil salesmen, money launderers, tax evaders, tort dodgers, tobacco hacks and toxic waste dumpers." According to TPJ director Craig McDonald, "A disturbing number of these profiteers made a fortune off government handouts or by bending or breaking regulatory rules."
The report was published more than a decade ago, on Jan. 20, 2000.
It's target? Another Texas governor, George W. Bush, who had just launched a campaign for --you guessed it -- President of the United States.

There's more. Bush and Perry are not the only Texas conservatives seeking higher office who have been charged with "crony capitalism" by Texans for Public Justice. TPJ also leveled similar charges against John Cornyn in January 2002, while Cornyn was serving as Texas attorney general preparing a campaign for United States Senate.

See a pattern here?

Far from a "good government foundation," Texans for Public Justice is a left-wing attack group that seems to issue scathing "crony capitalism" attacks on Texas conservatives just as they prepare to run for national office. It has received funding from George Soros and other left-leaning foundations, as well as an undisclosed list of what the groups leader, Craig McDonald, vaguely calls "some wealthy liberal individuals, including trial lawyers." McDonald made his political biases quite clear in a recent piece for the New York Times last month, where he criticized Perry's "embrace of the Christian right and his positions on marriage, abortion, education, environmental protection and health care" and wrote:
Perry's boots, twang and swagger are triggering flashbacks among swing voters still smarting from the last cowboy presidency. But don't equate Perry and George W. Bush. Texas clones cows — not cowboys. When Perry took the reins from Bush in 2000, he pulled Texas even farther right…. Meet Rick Perry: the guy who'll make you miss George Bush.

Texans for Public Justice 's opposition to Gov. Perry may have less to do with its concerns about "crony capitalism" than Perry's conservative agenda. One area where TPJ seems particularly unhappy with Perry is his successful passage of "loser pays" lawsuit reform in Texas. TPJ has been an intractable opponent of tort reform in Texas. Indeed, a pro-tort reform coalition called Texans for Lawsuit Reform recently turned the tables on Texans for Public Justice and issued a scathing report of its own on the group's political biases and its failure to disclose many of its funders.

They found:
TPJ is nothing that it claims to be. It is not Texan. Nothing about it is public. And, it is definitely not interested in justice… TPJ first appeared in Texas in 1997, when veteran operatives of leftist, out-of-state organizations – such as Ralph Nader's Public Citizen – came to this state to set up the organization. The TPJ version of justice is one-sided. Since its inception, TPJ – preying on the good intentions of media outlets across Texas and this nation – has used an array of slanted, self-published reports to criticize a select segment of this state's political spectrum. The targets of TPJ's attacks are almost exclusively Republicans, business leaders and organizations, and those interested in the reform of Texas' civil justice system.

There may or may not be something to the "crony capitalism" charges against Rick Perry. No doubt we will find out more as the presidential campaign unfolds. But conservatives should pause before taking the word of a secretive, left-wing, Soros-funded organization that has spent the last 15 years attacking conservative politicians who work to rein in trial lawyers and institute pro-business reforms.
.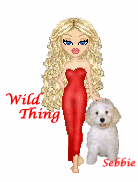 Wild Thing's comment.......
You might want to know about this. There are some Republicans that are using sources from this group for information without knowing that Soros is behind it. They get their articles out into the main media and then republicans quote them. They are out to take Perry down, and one of the reasons is because many of them are lawyers and they despise Perry for his stand on frivilous lawsuits from lawyers etc.
Posted by Wild Thing at September 23, 2011 03:47 AM
---
Comments
I am a wavering Perry supporter. After last nights debate. I am really worried about him as a candidate. He looked, sounded and spoke as if he found out yesterday morning he had a debate last night.
And the HPA vaccine was MANDATED, compulsory for all girls, that is not what a Republic is all about.
Posted by: Mark at September 23, 2011 07:25 AM
---
As far as the 'Crony Capitalism' same term Michelle Bachmann used, I find that extremely strange.
Was reading somewhere, that Perry and Bush are not the best of friends, not enemies but at the time Perry was a Democrat, then switched. And have some disagreements. So its not like they're buddy's.
After last nights debate Im trying to keep an open mind. I have been saying for a while that we are a Republic, and we have to stick with that. Meaning the Rights of the Individual. When those Rights are violated willingly, then we are headed away from our goal.
As said," We are either a nation of laws or we are not." Any violation of our Rights is one violation whether the reason makes sense or not removing the right to choice is just as bad as Obamacare. We are near the point of losing our Republic. Like the Romans we could wind up with a dreaded democracy, where our Rights are guaranteed by some majority we do not agree with.
Meaning our existance is limited by how well we appease that majority.
As Thomas Paine said,"Those who expect to reap the blessings of freedom must, like men, undergo the fatigue of supporting it."
Posted by: Mark at September 23, 2011 06:03 PM
---
Mark, I know what you are saying and I do understand. For me not one candidate is perfect and some worse then others. Not that they are terrible people like Obama, just that they are not enough for the job or things about them bother me.
It looks like if it is not Perry it will be Romney and that scares me. With his romneycare I have to wonder how hard he would work to get rid of obamacare and his stand on some other things.
I feel good about Perry and he is more then any of them what I could see as President.

It is sad that we do not have someone strong on our laws like the illegals and none of the candidates are from what I have read on each one of them. Mostly it is rhetoric from so many of them.
Thank you Mark for your input.
Posted by: Wild Thing at September 24, 2011 04:35 AM
---