« Obama to Pitch Higher Taxes and Means-Testing Medicare | Main | Military Groups Upset With BIG Tax Dictator Obama Plan To Raise Co-pays »
September 20, 2011
Fmr. Israeli Ambassador to the U.N. Dan Gillerman Responds To Terrorist Palestinian Pres.Abbas's Request for Palestine to Be Recognized as Formal State

Fmr. Israeli Ambassador to the U.N. Responds to Palestinian President Mahmoud Abbas's Request for Palestine to Be Recognized as Formal State
Palestinian President Mahmoud Abbas plans to go before the U.N. and ask for formal recognition as a state. This request creates complications for the United States as it tries to mitigate the contentious relationship between Palestine and Israel.
Former Israeli Ambassador to the U.N. Dan Gillerman predicts this request will accomplish nothing productive and instead hopes for negotiations to begin that would outline a compromise on behalf of Palestine and Israel. Gillerman spoke with Megyn Kelly about the implications of this request on President Obama, and the effects it will have on all parties sitting on the U.N. Security Council, and possibly the General Assembly.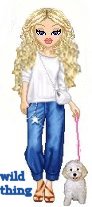 Wild Thing's comment......
I am a huge fan of Fmr. Israeli Ambassador to the U.N.Dan Gillerman. He has always been great and he is once again.
Posted by Wild Thing at September 20, 2011 03:45 AM
---
Comments
..I heard Fmr UN Ambassador Bolton say that if he had the power he would defund the UN if so-called "Palestinian" statehood is passed. We need to get out of the UN yesterday...
Posted by: Willy at September 20, 2011 10:55 AM
---
Willy, I agree with you soooo much. Thank you Willy for your input about this.
Posted by: Wild Thing at September 21, 2011 12:14 AM
---