« Military Groups Upset With BIG Tax Dictator Obama Plan To Raise Co-pays | Main | Ghastly New 'Fees' Found in Obama Tax Plan »
September 20, 2011
Democrat Sleaze and Tax Cheat Charlie Rangel Stalks Gov. Rick Perry In N.Y., Then Invites Himself To Gathering, Then Bashes Perry Afterward

Democrat Charlie Rangel crashed Rick Perry at an event in New York City yesterday.

The Texas governor was asked to speak by local business owners. Rangel poked his head in to find out who was there.

Rangel invited himself to the event and then released a statement attacking the successful governor.
Gov. Rick Perry's meeting Monday in New York with Hispanic business leaders had an unexpected guest in attendance: Democratic Rep. Charles Rangel, who represents the district where the meeting took place.
Rangel said he was simply doing the neighborly thing by welcoming the Republican presidential candidate to his locality. But a statement released by Rangel on Monday night did away with bipartisan pleasantries after the first sentence.
"As a courtesy, I stopped by Inwood to welcome Governor Rick Perry to the most beautiful congressional district in our nation," Rangel said. "However, the Governor's visit ironically came on the very same day that my constituents heard President Obama's speech earlier today on getting America back to work. The President has made it clear that he would veto any bill that would change benefits for those who rely on Medicare but does not raise serious revenues by asking millionaires and billionaires or biggest corporations to pay their fair share."
Rangel went on to slam the Texas governor for his record on the death penalty and for recent remarks Perry made on Social Security…
…The meeting, in upper Manhattan, took place at Papasito Mexican Grill and Agave Bar. Perry was invited to speak by a stockbroker who owns taxi companies and a construction company.
.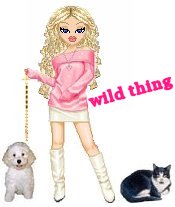 Wild Thing's comment......
Rangel is truly a horrible person and stupid as well. Remember how he said that "All we have to do is TAX more".
Posted by Wild Thing at September 20, 2011 03:50 AM
---
Comments
I would venture to say that any businessmen who were at the meeting will start having some union and labor problems. Rangel only wanted to see if he recognized anyone there so he could put pressure on them. Rangel is a lying POS who deserves jail.
Posted by: BobF at September 20, 2011 09:31 AM
---
You have just seen a man who does not realize he is mortal. Rangel has a love affair with himself.
Posted by: TomR, armed in Texas at September 20, 2011 05:13 PM
---
I am really surprised that someone has never taken Rangel out behind the shed and beat his ass.
Posted by: Eddie (Enemy of the State) at September 20, 2011 07:36 PM
---
Thanks everyone.
Bob good point I had not thought of that.
Tom, how true!!!!!
Eddie, I hate that Rangel has not been punished for his tax cheating etc. He gets away with all his corruption over and over. grrrrrrr
Posted by: Wild Thing at September 21, 2011 12:09 AM
---