« James Carville: Whitehouse "Out Of Bounds" To Schedule Address During GOP Debate | Main | Texas First Lady Anita Perry Speaks About Her Husband, Governor Rick Perry. »
September 02, 2011
ABC News Reporter Asks How Can Americans Have Confidence In Barack "Downgrade" Obama's Job Plan When He Can't Schedule A Speech Properly!

ABC News reporter Jonathan Karl today asking White House Press Secretary Jay Carney a very pointed question about their handling of the whole "Jobs Speech" scheduling fiasco. Karl asked how Americans should have any confidence in Obama's Jobs Plan when his White House can't even schedule a speech properly!
.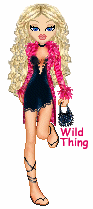 Wild Thing's comment........

LOL love this, how the reporter keeps hammeringi away at Carney. hahahahahahaha
Posted by Wild Thing at September 2, 2011 02:47 AM
---
Comments
Some of the press beginning to turn on their messiah. Reminds me of the last year of the Carter administration when the press went into a feeding frenzy against Carter.
Posted by: TomR, armed in Texas at September 2, 2011 10:31 AM
---
Posted by: Mark at September 2, 2011 10:52 AM
---
Jay Carney may have the most difficult job in America. Every day he has to stand at that podium and defend the indefensible.
He was able to do that for quite a while, but the tide has definitely turned.
The members of the Press Corp have had enough, and for the first time in Obama's term in office they are asking pertinent questions, that demand serious answers.
Like Tom said, this is very reminiscent of what happened during Carter's Administration.
If the Leadership of the Republican Party doesn't jump all over this and start promoting candidates with real answers and solutions, they are missing a golden opportunity.
We are talking the likes of Perry here,along with all of the true conservatives running for the Senate and House. The continued promoton of Romney, and RINOs like Hatch as viable candidates, is a mistake.
Posted by: Sean at September 2, 2011 11:37 AM
---
Tom,Mark and Sean, thank you soooo much.
Posted by: Wild Thing at September 3, 2011 12:39 AM
---