« White House Insider: The Obama Plan – Part Three ~ A Must Read | Main | Communist Maxine Waters To Tea Party You Can Go Straight to Hell ~ Right back at you Maxi! LOL »
August 22, 2011
Rebels: Libya Now Under Our Control


.
Tripoli, Libya

Six months after a ragtag group of poorly trained rebels set out to topple the Libyan regime, the fighters appeared Monday to be on the brink of ending Moammar Gadhafi's 42-year rule.
The holdout now: A barrage of clashes with Gadhafi forces on his home turf, Tripoli.
"A great majority of the capital of Tripoli is under freedom fighters' control," said Guma El-Gamaty, the Britain-based coordinator for the rebels' Transitional National Council.
But Gadhafi's forces remained in control of at least three parts of the city -- a hospital, a military barracks and Rixos hotel where international journalists are staying.
A Libyan government official, who asked not to be named, conceded that the regime had lost control of some parts of the capital.
In Zawiya -- a key coastal city that appeared under rebel control -- residents celebrated by firing guns in the air, setting off fireworks and chanting, "Libya is free!" And in Benghazi, one resident called the rebel gains as joyous as "New Year's Day."
Confident that victory was close, the rebel government began making plans to govern.
Gamaty told CNN Monday that it will take 18 to 20 months to create a political framework for a new Libyan government.
.
Qaddafi and Two Sons Rumored To Have Fled Libya
Tripoli Post 20/08/2011 21:49:00
Reports from Tripoli say Muammar Gaddafi and two of his sons Hannibal and Mua'atsam have left Libya escaping the advance of the rebels on Tripoli tonight.
The rebels have moved in on Tripoli from the west coming from Zawiya 40 kilometers away

Libya Al Jazeera has learnt that Gaddafi's eldest son Mohammed has surrendered.
.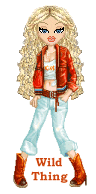 Wild Thing's comment......
So I guess they will replace the Gadaffi tyrant with another tyrant.
Posted by Wild Thing at August 22, 2011 06:50 AM
---
Comments
So highly dependent on Libyan oil, European leaders successfully persuaded the community organizer to get involved and devote American resources and military for "humanitarian reasons" when America has no interest and absolutely no business being there.
Prior to that in Egypt, just a couple weeks after the disturbances in Cairo, the community organizer abandoned 30 year loyal ally Hosni Mubarak, successor to the great Anwar Sadat.
Remember how Carter abandoned a long loyal ally, the Shah of Iran ? Look at what has become of Iran after that betrayal.
Time will tell of the harm and disarray caused by the community organizer that extends far beyond American shores.
Posted by: Carlos at August 22, 2011 06:00 PM
---
Indeed, Carlos. Israel has a couple of new enemies. I think this has been the plan all along.
Posted by: Mark at August 22, 2011 06:06 PM
---
Posted by: Anonymous at August 22, 2011 08:39 PM
---
Carlos, thank you for reminding me about Carter and the Shah of Iran you so right.
Posted by: Wild Thing at August 23, 2011 03:44 AM
---
Mark, I am so glad Bibi is in charge in Israel and not that horrible Livin person, she is exactly the same as Obama, she even admires Obama.
Posted by: Wild Thing at August 23, 2011 03:45 AM
---
Anonymous, it is hard to know what will happen next.
Posted by: Wild Thing at August 23, 2011 03:51 AM
---