« Michele Bachmann Wins Iowa Straw Poll | Main | Gov. Perry Speaks About Wanting To Restore Military Respect »
August 15, 2011
Obama's Taxpayer-funded No Hope Bus Tour Begins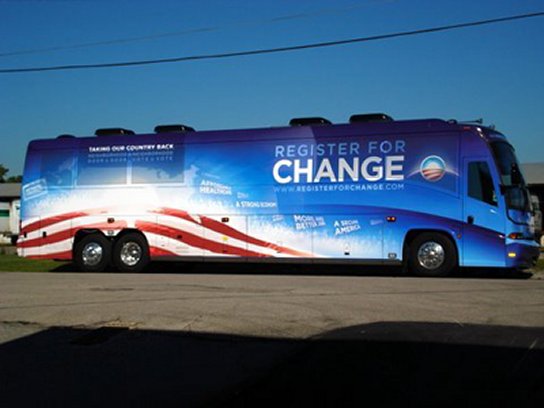 .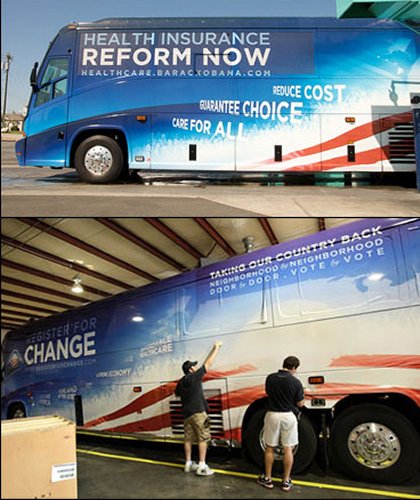 Barack Obama hits the road on Monday for a Midwestern bus tour that he hopes will leave doubts over his leadership behind in Washington.
But the three-day trip through Iowa, Minnesota and Illinois — three states seen as vital to his 2012 re-election campaign — could put him in front of voters who, polls show, are furious about political gridlock in the U.S. capital.
Iowa, which launched Obama's historic journey to the White House in 2008, has recently been playing host to Republican presidential hopefuls who have aggressively slammed his record as they criss-cross the state.
The White House says the president is on listening tour to hear from Americans about the economy and to talk about how to boost jobs and hiring. There are no plans for a major policy speech to roll out new initiatives for growth.
The unmistakable campaign style of the trip will help Obama, a Democrat, test his organization and grassroots support as the Republican presidential field begins to take shape.
.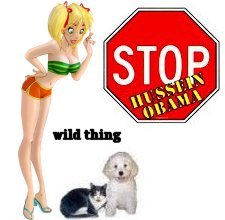 Wild Thing's comment......
Why anyone would turn out to see this horrible person is something I will never understand.
That is what his bus looks like in case anyone sees it on the road. I would probably honk and then give them the middle finger salute. heh heh
Posted by Wild Thing at August 15, 2011 05:47 AM
---
Comments
It would be more appropriate if obama used Hanoi Jane's veggie powered hippie bus.
Posted by: TomR, armed in Texas at August 15, 2011 02:18 PM
---
He hasn't got a clue how to govern the country so he might as well go out campaigning. I sure hope it doesn't interfere with his golf games.
Posted by: BobF at August 15, 2011 07:24 PM
---
Tom, LOL thats' the truth.
Bob, he sure doesn't.
Posted by: Wild Thing at August 16, 2011 01:02 AM
---