« Gov. Rick Perry: Obama "Either Doesn't Care or is Highly Inept" on Border Security | Main | On the Nature of the Perry Attacks »
August 21, 2011
Poll Taken About Obama Hits New Low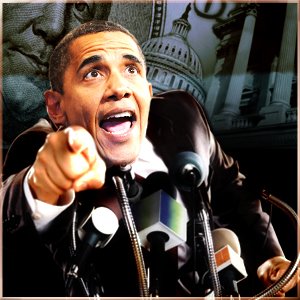 Barack Obama's approval rating is sinking all across the country. The latest evidence is a Muhlenberg College poll in Pennsylvania, which shows Obama's approval rating there now at only 35%. Obama won Pennsylvania handily in 2008, and cannot afford to lose it in 2012 and still win re-election:

Obama's jobs tour couldn't stop his approval ratings from hitting a new low in Pennsylvania-a Muhlenburg College poll released on Friday shows that only 35% of voters from that deep blue state approve of the job he is doing. These numbers don't bode well for 2012, in a state that analysts say the president will need to win if he wants a second term:
President Barack Obama, who political experts say will need a win in Pennsylvania to retain the White House, dipped to 35 percent approval among the state's registered voters, according to a Muhlenberg College poll released Friday.
The results come on the heels of a bad week in polls for Obama that showed him first dropping to 39 percent nationwide in Gallup's daily tracking poll. Then another set of Gallup results Thursday showed only 26 percent of Americans approve of how Obama is handling the economy.
These numbers are a huge blow to Obama who won the state handily in 2008, and a significant drop in just a few weeks from when Quinnipiac University polled Pennsylvania voters and found the president with 43 percent job approval.

Some other notable numbers from the poll: 23% say that Obama's policies have helped the economy, 41% say they have hurt, and 32% say his policies haven't impacted the economy.

.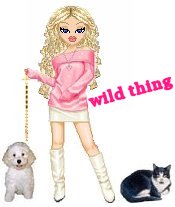 Wild Thing's comment.......
This is good news for America, people getting fed up with Obama. BUT still not enough, how even ONE person could think he is doing OK is beyond me.
Posted by Wild Thing at August 21, 2011 07:48 AM
---
Comments
23 per cent support him still? Where do these people come from? And who are all these idiots that show up excited everytime he is in town? Where have these people been living? On Mars???
Incredible!
Posted by: Eddy Burke at August 21, 2011 09:46 AM
---
In answer to your question Eddy.
They come from the precincts that continue to send, the likes of Maxine Waters,Henry Waxman, Nancy Pelosi, Charles Rangel and others of the same ilk, to Congress.
They haven't been living on Mars, they are citizens of California, Illinois, New York or Connecticut.
They more than likely members, of the SEIU, UAW, Teamsters,ILWU, and other trade unions, you can throw in members of the Teachers' Unions for good measure.

Posted by: Sean at August 21, 2011 11:40 AM
---
They are also Marxists, anti American elitists and rabble rousers. These people and obama have always been counter culturalists. You can include the Clintons in that clan.
Posted by: TomR, armed in Texas at August 21, 2011 01:50 PM
---
As far as Pennsylvania being Deep Blue, this is a misnomer. Philidelphia and Pittsburg are the only thing that is blue in Pennsylvania. As James Carville said, " You have Philidelphia in the East and Pittsburg in the West, in between is Alabama." And that is the Truth. Hopefully all these Red-necks show up and vote for Rick Perry.
Posted by: Mark at August 21, 2011 04:04 PM
---
MIT Engineer David Leip maintains an Election Atlas which is exceptional and an excellent reference.
I like how he is so politically incorrect by still keeping Democrat areas in Red, the way it used to be done. He started building his maps long before most media outlets reversed the colors.
David Leip's Atlas of U.S. Presidential Elections is a site worth bookmarking:
http://uselectionatlas.org/RESULTS/index.html
Pass your cursor over the states for instant results.
If you click Pennsylvania for example, each county is highlighted, and by passing your cursor over again, you can see individual county results.
This substantiates what Mark writes above. He is right, Republicans will carry Pennsylvania in 2012 -when all the Blue-necks show up and vote Republican. :-)
All elections from 1789 to 2008 are available.
It's still a long way from 6 Nov 2012, a lot can happen between now and then, and it is not easy to unseat an incumbent, particularly this one where never before have so many invested so much in his re-election. These factors cannot be overstated. But for now, it looks bleak for the inexperienced community organizer.
It always breaks down to the economy and the electoral college. Here's my back of the envelope ciphering:
Republicans start with all the 2008 McCain states which with reapportionment after the 2010 Census are now 179 electoral votes.
To that, add these states I perceive likely:
Florida 29
North Carolina 15
Virginia 13
Indiana 11
Ohio 18
That's 265 in the bag for the GOP, and 270 for the win.
If they take any one, just one of the following states:
Nevada, New Mexico, Iowa, Colorado, Pennsylvania, New Hampshire, Wisconsin, or Michigan
That's it. Game over.
Perry / Rubio
(Our all American gal from Alaska now remains the only wild card.)
Posted by: Carlos at August 21, 2011 06:55 PM
---
Thank you so much everyone!!!
Posted by: Wild Thing at August 22, 2011 03:21 AM
---
When it gets to 21, sell!
Posted by: Anonymous at August 22, 2011 08:38 PM
---