« Rush Limbaugh: "As Far As 2012 Goes, Obama Is Now Debt Man Walking" | Main | Small Business Owner Says Obama Should Apologize for Economy ~ A Must See Video! »
August 09, 2011
Charles Krauthammer on Obama's Reaction to Credit Rating Downgrade: Obama appeared "weak, plaintive, and small"
From last night on FOX

Charles Krauthammer, where he said President Obama appeared "weak, plaintive, and small" today as he finally made a statement reacting to the Standard & Poors downgrade of the nation's credit rating. When Obama made his speech, the Dow was down 400 points. After he finished, it closed down more than 600 points.

He reminded everyone that it was Obama who threatened to veto any debt limit deal that did not get him through his re-election attempt. He got that, but the downgrade of the U.S. Credit Rating took place anyway. It had nothing to do with the Tea Party, and everything to do with the huge debt run up by Obama, and his obvious unwillingness to deal with the source of the problem – spending.
.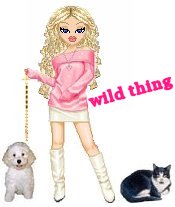 Wild Thing's comment......
Love how CK puts it about Obama.
Posted by Wild Thing at August 9, 2011 04:48 AM
---
Comments
One op ed newspaper page is writing that the President's problem is not messaging but gambling. When he agreed to let the Congress blow out the deficit through the stimulus package, he bet his Presidency that Paul Krugman and his Keynesian obsession would be right.
I say it is the media and the Democrats that long ago gambled on and invested far too much in the inexperienced community organizer instead of Hillary Clinton.


Lofty ideals on the campaign trail don't cut it in the White House. You must govern. By any measure, he's failed miserably. You cannot lead without well grounded convictions.
Remember this from November 11, 2008 ?
Historian Michael Beschloss was interviewed on Don Imus' radio show and he made the claim that President-elect Obama's IQ is off the charts and that he is the smartest President we have ever had.
Here's that conversation:
Historian Michael Beschloss: Yeah, even aside from the fact of electing the first African American President and whatever one's partisan views, this is a guy whose IQ is off the charts — I mean you cannot say that he is anything but a very serious and capable leader and — you know — You and I have talked about this for years …
Imus: Well, what is his IQ ?
Historian Michael Beschloss: … our system doesn't allow those people to become President, those people meaning people THAT smart and THAT capable...
Imus: What is his IQ ?
Historian Michael Beschloss: Pardon ?
Imus: What is his IQ ?
Historian Michael Beschloss: Uh. I would say it's probably - he's probably the smartest guy ever to become President.
Krauthammer is right, this Presidency is self imploding.
Posted by: Carlos at August 9, 2011 09:30 PM
---