« Communist Maxine Waters To Tea Party You Can Go Straight to Hell ~ Right back at you Maxi! LOL | Main | Surfing Dog, Ricochet, Helps Disabled Surf »
August 23, 2011
Always Blaming Someone Else....Now Obama Says His VERY Low Rating Shows Unhappiness With Congress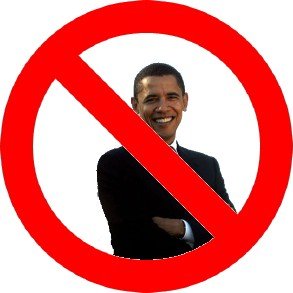 Obama: Low rating shows unhappiness with Congress

Barack Obama told CBS yesterday that his low approval numbers are a result of weather… Europe… an earthquake… bad luck… the tea party… the internet… public unhappiness with Congress.
Barack Obama says his low approval rating is a reflection of public unhappiness with Congress.
Obama tells CBS in an interview broadcast Sunday that he's "impacted," just like Congress, when people aren't happy with Washington.
He says he understands that his arguments that the country would have been worse off if he hadn't taken certain actions don't resonate with the millions of unemployed people.
The president, who's vacationing on Martha's Vineyard, Massachusetts, says he expects to be judged in November 2012 on whether things have improved.
Recent public opinion polls have shown Obama's job approval rating at near 40 percent, the lowest of his presidency.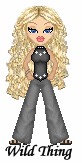 Wild Thing's comment.......
Obama will never take responsibility for his presidency.
He is a psychopath, and it becomes more evident by the day.
There is plenty of blame to go around but the thing is Obama has yet to even once take it upon himself to be responsible.
Posted by Wild Thing at August 23, 2011 06:45 AM
---
Comments
barak hussein obama - America's very own Gadhafi.
Posted by: TomR, armed in Texas at August 23, 2011 06:55 PM
---
How can any of us expect anything else, from a man who never has held a private sector job in his life?
He is this Country's leading Bureaucrat,never taking responsibioity for anything, that is not to his liking.
He has, once again proven to the whole world that he has absolutly no clue as to how he is expected to conduct himself as President.
This being said, we all need to be very aware of what this man is doing for the next year and a half.
We can fully expect a whole lot of Executive Orders, a constant shredding of the Constitution, and more excuses and lies from this Charlatan's mouth.
His upcoming ideas on job creation ought to be quite enlightening, for starters.
Posted by: Sean at August 24, 2011 01:35 AM
---