« House Approves 'Cut, Cap and Balance' Plan 234-190 | Main | CNN Host Kyra Phillips and Black Farmers Union's John Boyd Use Race Card and Lies To Attack Michele Bachmann »
July 20, 2011
Rep. Wasserman Schultz 'vile...despicable...not a Lady'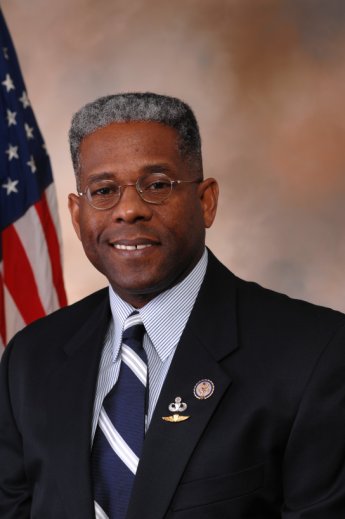 After Rep. Allen West left the House floor yesterday , lying leftist hack Rep. Debbie Wasserman Schultz attacked him and lied about the Republican plan. A disgruntled Allen West sent out this response to the vile DNC chair.
Florida GOP Congressman Allen West yesterday dispatched an email to Democratic National Committee Chairwoman Debbie Wasserman-Schultz, calling her "vile, unprofessional ,and despicable," "a coward," "characterless," and "not a Lady."

Wasserman-Schultz, in whose neighboring South Florida district West lives, provoked his tirade with remarks after he left the House floor today, in which she responded -- without naming him -- to the Tea Party freshman's support for "Cut, Cap, and Balance" legislation to raise the debt ceiling.
"The gentleman from Florida. who represents thousands of Medicare beneficiaries, as do I, is supportive of this plan that would increase costs for Medicare beneficiaries, unbelievable from a Member from South Florida," Wasserman-Schultz said, saying the legislation "slashes Medicaid and critical investments essential to winning the future in favor of protecting tax breaks for Big Oil, millionaires, and companies who ship American jobs overseas."

Allen West's email:
From: Z112 West, Allen
Sent: Tuesday, July 19, 2011 04:48 PM
To: Wasserman Schultz, Debbie
Cc: McCarthy, Kevin; Blyth, Jonathan; Pelosi, Nancy; Cantor, Eric
Subject: Unprofessional and Inappropriate Sophomoric Behavior from Wasserman-Schultz
Look, Debbie, I understand that after I departed the House floor you directed your floor speech comments directly towards me. Let me make myself perfectly clear, you want a personal fight, I am happy to oblige. You are the most vile, unprofessional ,and despicable member of the US House of Representatives. If you have something to say to me, stop being a coward and say it to my face, otherwise, shut the heck up. Focus on your own congressional district!

I am bringing your actions today to our Majority Leader and Majority Whip and from this time forward, understand that I shall defend myself forthright against your heinous characterless behavior……which dates back to the disgusting protest you ordered at my campaign hqs, October 2010 in Deerfield Beach.

You have proven repeatedly that you are not a Lady, therefore, shall not be afforded due respect from me!
Steadfast and Loyal
Congressman Allen B West (R-FL)
.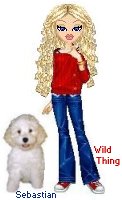 Wild Thing's comment........
Gosh, he is so awesome. Bewteen Allen West and Marco Rubio and some others America just might have a chance to recover from Obama and the left's destruction.
West just drew the line in the sand....good for him!..And he sent this to the Democrates..Pelosi and the whole bunch! Wonderful to see one of ours take the lead and hopefully the softer Republicans will take the hint.

Thanks, Congressman West...you speak for REAL Americans.
Here is something else he said the other day:

his website
In his latest weekly update to constituents, U.S. Rep. Allen West, calls the debate over the federal government's debt limit "the ultimate ideological clash in America…between those who believe in principled fiscal policies and those desiring the socialist bureaucratic nanny-state."
He rips President Obama's handling of fiscal affairs and the economy and offers this critique of Obama's supporters:
"I must confess, when I see anyone with an Obama 2012 bumper sticker, I recognize them as a threat to the gene pool."
Posted by Wild Thing at July 20, 2011 03:55 AM
---
Comments
Finally, are the queen of the House getting some Testerone shots? 'Bout time, but just in time. Now go after Zero and deflate his bloated balloon.
That letter, was Outstanding. Take no prisoners attitude. That is the only way to deal with these Socialist-Democrats, Smack'em up side the Haid just to get their attention.
Posted by: Mark at July 20, 2011 07:05 AM
---
Posted by: Carlos at July 20, 2011 10:24 AM
---
Man, I love this guy. He doesn't take no crap for anyone, especially this hyphenated bimbo.
She's now saying that West can't handle the pressure and is cracking up. When she straps on body armor and walks the streets and pathways in Iraq and Afghanistan, then he can tell us about pressure and not handling it. Until then, she needs shut her skanky mouth when speaking of a man who put it all on the line for this nation.
Posted by: BobF at July 20, 2011 02:25 PM
---
...threat to the gene pool...Bwahaha!
I LOVE this guy too!
Posted by: gsebes at July 21, 2011 12:28 AM
---
...threat to the gene pool...Bwahaha!
I LOVE this guy too!
Posted by: gsebes at July 21, 2011 12:29 AM
---
Sorry for the 2x comment, delete as needed. :)
Posted by: gsebes at July 21, 2011 12:31 AM
---
Love your input everyone, thank you so much.
gsebes, no problem at all. For some reason sometimes at my blog it does that. I agree with you too thanks for being here.
Posted by: Wild Thing at July 21, 2011 01:47 AM
---