« Senator Rubio Talks Budget & Debt On Senate Floor ~ Good For Rubio! Obama Is Mass Destruction! | Main | Charles Krauthammer on the Jet Tax Obama Spoke About : Demagogue Obama »
July 03, 2011
Obama's Jeremiah Wright Out From Under His Racist Rock
Jeremiah Wright at the First African Baptist Church in Savannah, Georgia June 29th. Keep in mind that Barack Obama sat in this man's church for 2 decades.
'Whites Are Liars' Audacity Of Racism: Obama's 20 year Mentor Rev. Wright Tells Church Youth All Whites Are Liars Over and Over.
.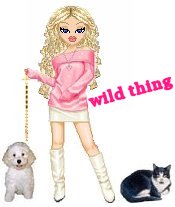 Wild Thing's comment........
Yawn, so predictable isn't he. Of course he will never say he lies, and he has and does. How awful to live in the world he lives in, pathetic and miserable. He cannot exist without his hate and preaching hate.
Posted by Wild Thing at July 3, 2011 04:47 AM
---