« President G.W.Bush To Be In NYC To Mark 10th Anniversary Of 9/11 | Main | A Must See Video Of Sen. Marco Rubio Speaking On Senate Floor Regarding Debt and No Plan From Obama and Dems For 2 1/2 Years! »
July 31, 2011
Obama's 50th Birthday Bash and Fund Raiser $50 A Person To $35,800 Per Couple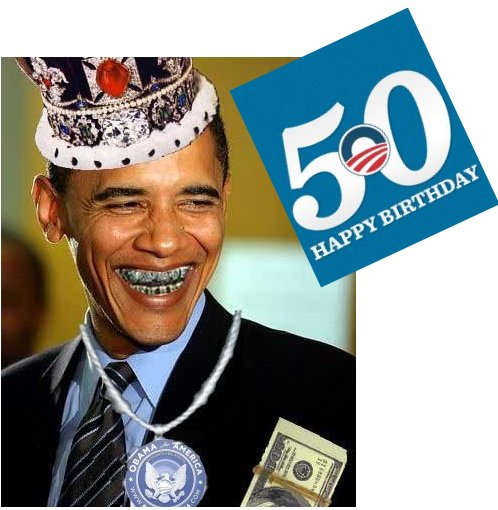 Obama hits Chicago for 50th birthday fund-raisers at the Aragon
Obama returns to Chicago on Aug. 3 to mark his 50th birthday with fund-raisers at the Aragon Ballroom, with tickets ranging from $50 a person to $35,800 per couple, which includes VIP seating at a "Birthday Concert" where celebs will be performing and a dinner with the president.
The fundraiser at the Aragon, the historic ballroom in Uptown, will be one of the biggest third quarter events, expected to draw in national supporters. Obama's 50th birthday is Aug. 4.
The Obama team on Wednesday reported collecting more than $86 million in second quarter fund-raising over $47 million directly for the Obama 2012 campaign and more than $38 million for the Democratic National Committee. . . .
Obama's birthday bash at the Aragon was first reported by the Chicago Sun-Times Stella Foster.
The event is multi-tiered: There is a concert at 4 p.m. — Foster said songstress Jennifer Hudson may perform — for the basic $50 contribution, of which there is supposed to be "limited availability."
For $10,000, a person gets a souvenir photo with Obama at a reception and preferred seating at the concert. For $1,000 a person gets seated in a "premium section" with a "hosted bar." A general admission ticket is $200.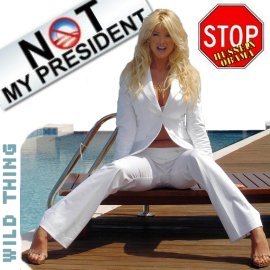 Wild Thing's comment......
LOL The Aragon is in a REALLY crappy part of town, there are loads of gangbangers, crackheads, and typical obummer voters overrunning the streets. At night, one would have to be insane to go there!
Posted by Wild Thing at July 31, 2011 05:50 AM
---
Comments
obama is always in fundraising mode. Trouble is that he travels the country at taxpayer expense while he is fundraising. His giant entourage is horribly expensive, but obama thinks only of himself. I really believe that obama considers the American taxpayer to be a milk cow and a fool.
Posted by: TomR, armed in Texas at July 31, 2011 10:17 AM
---
Chicago Politics anyone?
This arrogant SOB has to be removed from office.
He has done nothing to improve this Country since he has been office.
Every speech he gives, no matter what the subject, is, "all about me".
He makes Clinton look like a middle of the road politician.
Posted by: Sean at July 31, 2011 11:13 AM
---
Tom, I think you are right. He really hasn't stopped his campaign since he became president. augh! I agree too how Obama feels about the American taxpayer.
Posted by: Wild Thing at July 31, 2011 06:28 PM
---
Sean, ditto all you said!!
Posted by: Wild Thing at July 31, 2011 06:29 PM
---
I don't think that B.H. Obama understands what he is doing. He knows that he is striking out but he does not actually does not realize that the people he is attacking are the pillars of society. He thinks he go rich because he had a book written and made four million dollars off of that. He lived in a nice house in Chicago and thinks that is how the "rich" have all gotten money.
His finance disclosure form that dispite a seven figure income for at least two years Obama only had $60,000 in investments when he became President. As Harvard lawyers go he is at the bottom of the barrel.
Posted by: Avitar at August 1, 2011 03:39 PM
---