« Democrat Rep. Jerrold Nadler:"'..the real crisis is unemployment, not the deficit....we need to spend money on more food stamps" ~ This Man Is Insane! | Main | "The eagle couldn't have picked a better person" »
July 29, 2011
Nancy Pelosi: "We're Trying to Save the World from the Republican Budget; We're Trying to Save Life on This Planet as We Know It"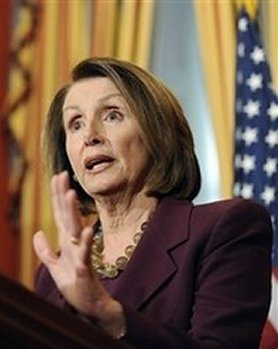 Nancy Pelosi: "We're Trying to Save the World from the Republican Budget; We're Trying to Save Life on This Planet as We Know It"
Pelosi on today's vote: "What we're trying to do is save the world from the Republican budget….we're trying to save life on this planet as we know it today."
Per Pergram-Capitol Hill
Off-cam from House Minority Leader Nancy Pelosi (D-CA) as she walked out of the presser. A reporter continued to press her about the pending resignation of Rep. David Wu (D-OR).
Somewhat exasaparated Pelosi said that Wu "is the least thing on my (mind).
Then…
"What we're trying to do is save the world from the Republican budget," she said. "We're trying to save life on this planet as we know it today."

Chad Pergram
FOX News
Senior Producer
U.S. House of Representatives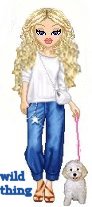 Wild Thing's comment........
But who is going to save us all from Nancy Pelosi????
Posted by Wild Thing at July 29, 2011 04:50 AM
---
Comments
This wench had her chance and only made things worse in this nation.
Posted by: BobF at July 29, 2011 07:44 AM
---
Same woman who declared that Congress had to pass the Obamacare bill in order to find out what it says.
San Francisco at one time was a jewel of a city, populated by wonderful people, who took pride in their image.
Now they elect this idiot, over and over and over again. By wide margins!
Term Limits. PLEASE!
Posted by: Sean at July 29, 2011 10:45 AM
---
As a Ding-bat she should learn how to eat Mosquitoes at least that way she'd be doing her community some good.

Posted by: Mark at July 29, 2011 02:27 PM
---
She has to be a druggie. Her statements and thoughts can not possibly belong to a rational human being. I'm guessing she is on a life long trip with LSD.
Posted by: TomR, armed in Texas at July 29, 2011 03:44 PM
---
..sometimes I think that this woman utters what she knows is nonsense to see if anyone is paying attention. Or perhaps she is losing it. The wonderful story above with the eagle makes me think about how some huge bird should swoop down and take her away-or maybe just a buzzard.
Pelosi and "America's Mortician" , Harry Reid- they do not get better with time.
Posted by: Willy at July 29, 2011 04:36 PM
---
Thank you all so much.

It is such a shame that San Francisco keeps going the route of the hard left. I agree Sean, it was such a beautiful place.
Mark, LOL that is so funny.
Willy, hahaa that is the perfect name for Reid....America's Mortician.
Posted by: Wild Thing at July 30, 2011 03:31 AM
---
Pelosi said that? Bizarre.
Posted by: Anonymous at July 31, 2011 12:31 AM
---